There's a lot of confusion over the distinction between an employee and independent contractor.  Is the guy who does coding for you part-time
in another state an employee?  How about a college student who teaches a couple of classes a week for your tutoring company?  Whether an individual is an employee or an independent contractor depends on many factors, including the amount of control the company has over the individual's work, the extent to which the business aspects of the individual's job are managed by the company and the way the relationship is structured with respect to pay, contracts and benefits.  It's a factual determination that depends on the specific details of the relationship.
Because so many factors are involved it may be hard to tell the difference between an employee and an independent contractor, but if you have anyone doing work for you it's important to know whether or not you are their employer.  If you are an employer you have additional legal obligations including paying payroll taxes, paying minimum wage, complying with wage and hour laws and covering worker's compensation insurance.  Not complying with any of these requirements can subject you to penalties, fines and civil liability.
If you're unsure whether you're an employer, consider contacting an expert to advise you on how best to structure your employment relationships and comply with state and federal laws.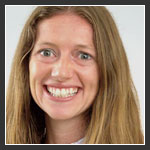 - Claire Kalia