When You're Working Full Time, With A Start-Up On The Side
Many of Kalia Law P.C.'s clients are budding entrepreneurs who, often prudently, have not quit their day jobs and are instead working on their brainchild during evenings and weekends. Working on your start-up on the side can be a really smart idea, for the obvious reason that you can still get a regular paycheck while you develop your idea and see if it is commercially viable and interesting to investors.
Staying at your current job gives you time to review your potential market, take time to find a great co-founder and make sure that your idea holds water. Start-up experts point out one of the biggest problems for a start-up is acting too soon, with too little information. For example, most start-ups know their product very well, but may ignore their potential competition.
At some point in their development, though, startups need to consider getting serious, which may mean quitting your day job and/or forming a legal entity. Many start-ups may not be aware of the legal risks of running a business. The more complex the development of your start-up, the more legal risks you are likely to face and the more likely it is that we could advise that you create an entity such as an LLC or corporation in order to protect your assets.
Another issue we frequently encounter is that our clients may be prevented from pursuing their startup idea by agreements that they have signed with their current or former employers. This is something to consider if you have a day job as well as your startup, and you should certainly have someone look at your current and former employment agreements to make sure you can actually do what you want to do.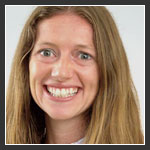 - Claire Kalia