The US has more than 900,000 franchises, and Kalia Law P.C. is routinely approached by aspiring entrepreneurs who are considering becoming involved in a franchise arrangement. The benefits of such arrangements for new entrepreneurs are brand recognition, marketing materials, support, training and a perceived lower risk in buying into an already-established brand.
However, franchise arrangements often come with hidden costs and fees (sometimes called "training fees" or "materials fees") that a prospective franchisee may not be aware of, especially since such costs are often buried deep in a 50-100 page franchise agreement. In addition, once you buy into a franchise it can be extremely difficult (and expensive) to get out.
Buying into a franchise may be the right decision for you but there is also a very good chance that once you understand exactly what you are getting into, you'll decide that it's not the right move. Make sure you carefully review (or have an experienced professional review) every page of the franchise agreement and disclosure documents, and that you understand exactly what you are agreeing to, before you sign on the dotted line.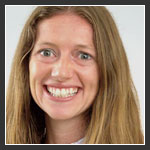 - Claire Kalia