Startups frequently need to value their companies in order to issue stock options or other equity interests in the company, but in the early stages, this can be difficult. Here are some tips that new startups can use to value their ventures:
Know the basics
A business owner should know the latest income statement and the contents of the balance sheet. Keeping detailed records of the business's costs and earnings provides a foundation for determining the value of the startup and for making projections about the startup's future. In addition to keeping records of the financial details of the company, the startup should keep a written business plan that enumerates the company's goals, both tactical and strategic. This list can be used to track milestones and quantify the startup's achievements, which can also be used to make projections for the startup's future and to place a value on the business.
Compare your startup to similar businesses
Comparing a startup to similar businesses or competitors is one of the easiest ways to determine both the comparative marketshare as well as the value of the company, which is necessary when discussing external investment or IPO. A similar business would be one that is in the same industry and geographical region as the startup. Sites such as BizBuySell.com and BizQuest.com can be used to find out the selling price of businesses in the same industry as the startup. Talking to accountants, lawyers, or other professionals who deal frequently with startups can also help you value similar companies and, therefore, your own. Finally, learning how much a similar company was worth when it became profitable can give you a sense of how much the startup may be worth when it becomes profitable.
Don't forget external factors
When you're using these formulas or comparing other companies to your own, don't forget to take other factors into account such as the general outlook of the industry; customer trends and tastes; and the regulatory climate of the industry. In addition to all the other items mentioned above, these factors will play a role in helping you value your startup.
Once you've quantified the value of your start-up, you should prepare an executive summary containing your goals, your most recent earnings information, and your projections that you can present to potential investors. Be sure to keep the summary current in order to maintain preparedness for any potential investors.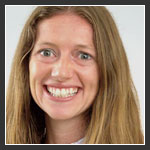 - Claire Kalia