This month, book publishers and Google reached a settlement regarding how Google may digitize books and make them available for its users.  At issue is whether Google's book-scanning project, known as "Google Books," violated both publisher's and author's copyrights. In traditional publishing, the publishing company and the author share royalty fees that come from the sale of books. This litigation started in 2004, when Google announced that it would partner with several prestigious universities and public libraries to make their catalogues available online, effectively undercutting traditional publishers who charge to make content available.
Google Books, which has been previously known as both "Google Book Search" as well as "Google Print," is a service that allows Google users to search full text of print media that Google has scanned and converted to text.  As of March of this year, Google has scanned over 20 million books into its database.  Google allows users to view full text of works in the public domain, as well as allowing the option of downloading the book. For books still under copyright, the service allows readers to view 20 percent of the book for free, and then offers the option of buying the full text at its "Google Play" store.
Supporters of the service argue that digitizing and indexing the entire body of human knowledge will benefit society by allowing faster access and preserve works for generations to come.  Detractors argue that Google's actions are pushing the intellectual property concept of "fair use" to an absurd limit, and will ultimately result in tighter regulations.
The terms of the settlement have not been disclosed, but the parts of the agreement that have been made public include allowing publishers to choose whether Google digitizes its out-of-print books that are still under copyright protection as well as a  revenue sharing scheme between Google and the publishers. Among the publishers who have reached an agreement are Simon & Schuster, McGraw-Hill Companies, Pearson Education, the Penguin Group, and John Wiley & Sons. The authors involved in the suit will continue their class-action claims against Google.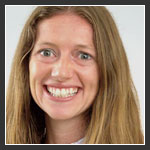 - Claire Kalia