The San Francisco Bay Area is not all about tech.  The Silicon Valley 's innovative spirit is reflected in a thriving local foodie culture which rewards risk-taking and creativity.  However, if you are thinking of opening an eatery, whether in the Bay Area or elsewhere, you should know that a great idea is not enough to guarantee a successful venture.
As with any other business, opening a restaurant requires writing a business plan, finding a location to set up shop, and prudently investing your time and money into the venture. In addition to those basic but crucial first steps, opening an eatery—whether it's a brick-and-mortar restaurant or a food truck—has additional challenges in the form of regulatory requirements that you have to comply with in order to stay in business.  Below are a few things to consider.
Brick-and- Mortar Restaurants
Once you have found the location for your restaurant, you should apply for a zoning permit from your local department of zoning and planning. This permit will allow you to alter your space in order to make accommodations for equipment and seating.
You should also contact your local health department in order to learn how to obtain a license from them. In California, for example, you must receive a license from the Health Department stating that you are in compliance with all sanitary regulations and food safety laws before you can open your eatery. All food service facilities and restaurants that store food for human consumption are also required to register with the FDA. The FDA's website contains all the guidelines and forms for registration. You should also apply for a liquor license if you need one, obtain a certificate of occupancy, and arrange for garbage removal.
Food Trucks
Food trucks are the latest trend in eateries, and many cities are still adapting to their presence. In addition to conventional restaurant requirements such as licenses from the health department and FDA registration, you may need a permit that allows you to park your truck on a street or other public property. You also need to designate a permanent, non-P.O. box address to represent your place of business for official government mailings.
Your food truck business may also be subject to municipal regulations that don't apply to brick-and-mortar restaurants. For example, you may need to obtain special insurance to cover your truck and the drivers. Your city may also have regulations that limit where, when, and how long you can park your food truck—the distance you can park from schools, other food trucks, and brick-and-mortar restaurants serving similar fare are examples of the regulations that some cities impose on food trucks.
Remember, government entities impose these regulations on restaurants, cafes, and other eateries to ensure that they are safe and healthy for employees and the general public. If you stay on top of the latest regulations and follow the applicable codes, operating your eatery can be a rewarding experience.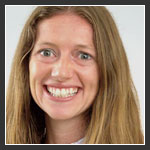 - Claire Kalia