Much ink has been spilled about the Affordable Care Act (ACA), but now that it is going into effect business owners are wondering what it really means for them.   Here is the ACA in a nutshell:
–       if you have less than fifty full-time employees, you don't have to provide your employees with health insurance
–       if you are a small business and you provide your employees with health insurance, you may qualify for an increased tax credit of up to 50% of your contribution to their premium
–       if you currently have an insurance plan for your employees and it has been in place since 2010, it may be "grandfathered" and be subject to fewer coverage requirements under the ACA
–       if you are on the market for a new plan, the plan you choose must guarantee coverage regardless of health status, and must allow young adults to stay on their parents' plan until age 26
–       if you have fewer than 100 employees you may be eligible for a grant to start a workplace wellness program
The ACA is a complex and new area of law, but there are many resources out there to help business owners.  A good starting place is here: http://www.healthcare.gov/using-insurance/employers/small-business/index.html.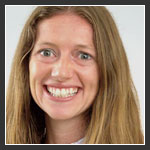 - Claire Kalia