Spotlight on Microfinance (Another Form of Crowdfunding?)
Microfinance, a cousin of crowdfunding, is an economic model in which small-scale lenders extend credit to borrowers that usually are unable to access credit.  Generally, microfinance services target poor populations in developing countries, and the impetus behind the movement is the idea that providing access to financial services will help people out of poverty and stimulate developing economies.
Access: an economic problem
The fundamental issue that microfinance attempts to solve is that it does not make financial sense for Bank of America or CitiBank to do business in the places and with the people that microfinance targets. Whether these banks are making a $1,000 loan or a $1,000,000 loan, there is a set cost with servicing a loan, and of course the lender will make a higher rate of return on the larger loan. For instance, if a lender makes either one-hundred $1,000 loans or one $100,000 loan – the costs associated with managing one-hundred smaller loans is 100 times greater, but the bank does not stand to make any more money from the same amount of investment.
Microfinance aims to bridge this gap and bring traditional financial services to people who would otherwise lack access.  The first large scale microfinance institution to gain widespread attention for its success was the Grameen Bank in Bangladesh.  Originally started as a research project in 1976 by a Vanderbilt educated economist, the Bangladeshi government established the bank as an independent bank in 1983.  The idea came to founder Muhammad Yunus when he loaned 42 families $27.00 during the Bangladesh Famine of 1974 so that they could make small items to sell. The success of Grameen has led to similar microfinance projects throughout the world.
Direct lending through the Internet
One such project is Kiva.org.  Meaning "unity" in Swahili, Kiva matches lenders with borrowers in developing economies through its network of "field partners." The site allows prospective lenders to browse through profiles of qualified local entrepreneurs who have been submitted by the field partners, who ultimately service the loan (and charge the interest). Kiva does not charge interest on the loans, and operates solely on loans, grants, and donations. Kiva has lent over $394 million in loans and has a repayment rate of 99.02%. The organization operates in 69 different countries and has 183 microfinance field partners. Kalia Law P.C. is a proud supporter of Kiva and the principles of economic equality and access that Kiva promotes.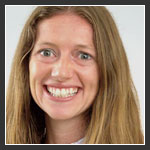 - Claire Kalia