Now that the official start of summer is right around the corner, many people and families are looking to plan summer vacations. Technology has made planning vacations significantly easier, however the sheer amount of travel apps to choose from can be overwhelming to the average consumer. Here are some of the highest rated apps available to help plan every aspect of your trip, stay organized, and handle emergencies:
Kayak Pro: This top travel app can help you plan almost every logistical aspect of your vacation, from booking flights and hotel rooms to reserving rental cars. You can easily check ratings and reviews, and this app acts essentially as a one-stop shop for vacation planning.
Airbnb: If you would rather eschew stuffy, overpriced hotels or cheaper, cookie-cutter chains and are in search of a more creative, strategic trip, Airbnb is the app for you. This app gives backpackers and adventurers access to a trusted network of individuals with space for rent, from a small private apartment to a large private villa. With thousands of listings in over 30,000 cities around the world, Airbnb allows for a higher level of couch surfing and a more interesting, personalized vacation.
ReallyLateBooking: Are you a spontaneous (or procrastinating) traveler who decides to get away at the very last moment? Or perhaps you find yourself in a new city and forgot to book the hotel? This app caters to you by allowing you to book a same-day hotel in 30 seconds from the street outside, and even provides last minute discounts at nice hotels.
AroundMe: For those times when you find yourself in an unfamiliar city and want to know the closest options, AroundMe can help you find anything from theaters to restaurants to parking availability. This app lets you easily explore new neighborhoods and ensures that you do not waste a lot of time navigating that could be spent on new adventures.
TapHunter: This free app targets beer connoisseurs, and helps them scope out craft beer options, breweries, tasting events, and specialty bottle shops in a variety of cities. You can even check the app to find local beer events or build a vacation around future events in other cities.
History Here: Whether you are taking a historical tour of the entire east coast or just interested in finding local historic locations, this app, sponsored by the History Channel, can help you. If you are a history buff yourself or want to provide an educational vacation for your family, this free app can direct you and give you information on thousands of historical sites across the United States.
mPassport: It is always frightening when you have medical issues in an unfamiliar city, far away from your usual network of trusted doctors and hospitals. If you or a family member become ill or injured on vacation, this app can provide you with a trusted network of medical professionals and allow you to book appointments and translate medical terms. If you are in a foreign country, the app can help you find English-speaking doctors and dentists to help relieve the stress of medical emergencies.
No matter what kind of vacation you are planning, from a weekend at a bed and breakfast to a month-long European adventure, be sure to look into apps that can help you plan, relieve the stress of a vacation, and allow you to sit back and enjoy your trip.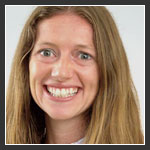 - Claire Kalia