During the economic downturn of the past few years, many people are looking for creative ways to supplement their income, support their families, and survive despite bleak unemployment rates.  For many talented home cooks or hopeful chefs having difficulty finding work, the answer seemed to be in their own kitchen–they could simply make use of their culinary talents and sell food items at farmer's markets or in an online store.  Complicating their plans, however, was the California Retail Food Code, a law that regulates retail food facilities and ensures they meet certain health and sanitation requirements.  The law prohibited food that was either prepared or stored in a private home from being offered for sale or used in food facilities.  This meant that home chefs looking to start a business or simply earn a few extra dollars would have to spend money to rent approved commercial kitchen space to make their wares or risk a misdemeanor charge for violating the law.  Such kitchens often cost around $35 per hour to rent and may only be available at off-hours, such as the middle of the night.
However, a new California law approved last year and effective as of January 1, 2013 meant good news for small and/or budding food entrepreneurs.  Assembly Bill 1616, otherwise known as the Homemade Food Law, provides home cooks certain exceptions to the Retail Food Code, allowing them to cook in their own home kitchens under certain circumstances.  The means food entrepreneurs who are just starting out or cooks simply trying to supplement full-time income may avoid expensive kitchen rental fees as long as they follow certain provisions.
Requirements for "Cottage Food Operations"
First, a small food entrepreneur must contact his or her county's environmental health department to apply for a Cottage Food Operation permit.  There are two classes of permits: Class A and Class B.  Class A permits you to sell only directly to consumers, whether at a food stand, farmer's market, or special events.  If Class A sales take place over the phone or internet, pickup or direct delivery arrangements may be made, however most counties as do not allow the use of shipping companies such as UPS or FedEx.  As of now, Class A sales may only be made within the home county, however new legislation has been introduced to allow state-wide sales.  Class B, on the other hand, allows indirect sales to customers through a third party retailer, such as a restaurant, grocer, or bakery.  Class B permits cost more and require home kitchen inspections.
Further rules include limiting help to only one non-household or family employee, limiting sales to $35,000 gross revenue per year, and requiring that all products bear a label clearly stating the product was "Made in a Home Kitchen."  If a restaurant uses any home-cooked products in its dishes, the restaurant must inform its customers that they are doing so.
Overall, the new laws do not allow home cooks and small food startups to sell their products freely and completely how they choose to do so.  However, the law is definitely a step in the right direction in making it easier for budding food entrepreneurs to avoid unnecessary costs and develop a successful small food business right out of their own homes.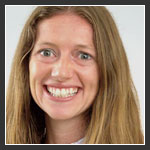 - Claire Kalia