Social media sites such as Facebook, Twitter, LinkedIn, and Google Plus can provide free and widespread exposure for businesses.  Social media sites can potentially reach millions of people, therefore even the smallest of businesses or newest startup can advertise alongside multi-million dollar companies for little to no cost.  Though small business owners should definitely take advantage of the opportunities that social media has to offer, they should still be aware that some risks do exist.  An online presence creates additional openings for legal liability of which business owners may not be aware.  Below are some of the legal issues that may accompany an active social media presence.
Evidence in Litigation:  If your business is involved in any type of lawsuit or other legal action, blog posts, status updates, Tweets, videos, instant messages, and emails may all be admissible in court against you as electronic business records.  Additionally, if you delete any online material in the course of a lawsuit, you may be penalized by the court for not properly retaining records.  Therefore, the content of anything posted on any social media site should be carefully chosen and reviewed so that it cannot be used against you in a negative light.
Vicarious Liability:  It is very common for a busy business owner to hand the social media reigns over to one or more employees.  However, even the most trusted or capable employees may make mistakes and post something that could lead to lawsuits for copyright infringement, defamation, invasion of privacy, and more.  Whether the employee had permission for that particular post or whether the post was an accident may not shield you from liability for their actions.  It is very important for you, as a business owner, to set strict guidelines for employees who post on social media on your behalf.  Furthermore, if you find yourself facing legal troubles, you should always contact a business attorney as soon as possible.
Questions of Ownership:  Sometimes employees who post on your behalf may gain a popular following on blogs, Twitter, or Facebook pages.  If that employee decides to leave the company, they may want and believe they deserve to take with them their online followers.  If you allow them to do so, you risk losing business for yourself.  However, if you stake your claim to your business's social media presence, you may find yourself in the middle of a legal ownership battle with that employee.  It is always smart to make your business's ownership of online material clear upfront, before an employee is allowed to post anything.
Ultimately, social media usage may spark the above legal issues and many more.  However, a small business or startup should not shy away from taking advantage of the many marketing benefits of Facebook, blogs, or other sites.  Instead, owners should consult with an attorney to familiarize themselves with the law and create social media policies that will protect against legal liability.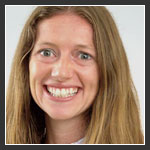 - Claire Kalia