Starting any kind of business is exciting and challenging, but food businesses are particularly tricky because of the additional legal requirements involved with selling food products.  Because of the health and sanitation requirements that go along with food production and sales, you want to make sure that you comply with all applicable state food laws and obtain the necessary licenses.  The exact process of starting your business depends on what kind of food business you wish to create.  Below, we will take a look at two popular kinds of small food startups, food trucks and home bakeries, and the basic steps required to get cooking in California.
Food trucks
Because of the relatively low overhead and mobility factor, food trucks have become very popular among budding food entrepreneurs.  However, starting a food truck is not as simple as buying a truck and some food.  Many California laws exist that regulate food trucks, just like any other food operation.  Below are some steps you will have to take in order to start your food truck.
Research locations.  Depending on where you want to park your food truck, different local laws may apply in additional to state laws.  If you are selling your food on one street and then drive a few blocks away, you may have entered a different municipality with different regulations.  Therefore, it is important to conduct extensive research and decide in advance where you will want to sell your food so you can ensure you will be in compliance with all applicable local and state laws.
Choose a business entity.  Different business entities have different tax implications and different levels of personal liability.  Therefore, you want to make sure you choose the entity that is right for you and your business.  Many food trucks choose to operate as a limited liability corporation, or LLC.  An LLC shields your personal assets and credit from claims and debts against your business.  However, you should consult with a small business attorney to determine whether an LLC is right for you.
Purchase a truck.  You will need to make sure that your catering truck meets all state and local specifications.  State law requires that all truck equipment is certified by the American National Standards Institute and you will likely want a health inspector to check out your truck prior to purchase.
Find a commercial space.  California state laws require that every food truck work in conjunction with a food facility such as a licensed commercial kitchen.  Furthermore, when not in use your truck must be parked at a designated food facility, so you will need to rent a parking space.
Obtain licenses and permits.  The necessary permits may vary by locality, so always check with a small business attorney in the area to make sure you are in full compliance with all laws.  You will at the very least need to obtain a tax identification number for your business, a trademark for your brand, a mobile food facility permit, a health permit, food safety certification, a food handler's permit, and insurance. 
Home Bakeries
Many budding food entrepreneurs choose to sell homemade products at farmer's markets, festivals, fairs, or in online stores.  Thanks to the passage of the Homemade Food Act last year, cooks may cook limited kinds of products in their own home kitchen under certain circumstances.  Baked goods are approved foods provided they do not contain any cream, dairy-based, or meat fillings and do not require refrigeration.  Fruit pies, cookies, cakes, and candy are all popular home bakery goods.  Here are steps to get your home bakery started:
Determine Class A or Class B.  The Department of Public Health has different requirements for home food operations depending on whether they fit into Class A or Class B.  Classes are partially determined by your ability to sell food products directly to consumers or indirectly through third party businesses such as stores or commercial bakeries.  You will need to research the two classes and determine which one best fits your business and apply for the proper license for that class.
Complete training course and prepare your kitchen.  California requires a food processor training course for all cottage food operators.  Furthermore, certain class licenses require a health inspection of the home kitchen so you will want to ensure that your kitchen and equipment are clean and up to relevant codes.
Prepare home food labels.  All cottage food products must be clearly labeled to inform the consumer that the product was "Made in a Home Kitchen."  If a restaurant uses any home-cooked products in its dishes, the restaurant must inform its customers that they are doing so.
Overall, starting a home bakery has fewer hoops through which you must jump in order to get started than a food truck or commercial kitchen.  However, no matter what kind of small food business you decide to start, you must always comply with all applicable state and local laws.  It is always a good idea to consult with a small business attorney who can help you navigate the relevant laws and red tape required to start your small food business.  You want to start your business off on the right foot so you will not face state or local violations at a later date.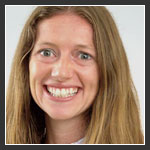 - Claire Kalia