At the beginning of the 2013 NFL season, fantasy football team owners scrambled in the draft to "own" Arian Foster, the running back for the Houston Texans who was predicted to have a blowout season.  Soon, football fans may have the opportunity to actually own a piece of Arian Foster—of his career potential, that is.  Fantex Brokerage Services recently announced an upcoming stock opportunity in which the public may invest in Foster's future income from endorsements, NFL contracts, and other related revenue.
The Details
In short, Foster gave Fantex a 20% stake in his future earnings, with which the company soon plans to launch an IPO.  Fans will be then able to invest in and trade on the running back's overall business value.  Fantex CEO Buck French believes the new opportunity is an innovative and exciting way for sports and business to combine, and the company hopes to engage in similar stock contracts with other star athletes.  The venture also seems to make sense for Foster, who is set to receive $10 million in proceeds from the stock sale.  Furthermore, Foster will still own 80% of his future worth, which seems like more than enough to continue to work to build upon his brand value.  French points out that as Foster continues to grow, so does the value of the stock, and in theory everyone wins.
Too good to be true?
The picture may not be as pretty as French makes it out to be, however, and success for investors may not be that simple.  Here are a few possible setbacks to the plan:
Investors are not actually buying stock in Arian Foster.   Foster will turn over 20% of his revenue to Fantex, and technically the public will be investing in Fantex itself, which will have 99% of the voting power in the outstanding common stock, according to the SEC prospectus.  In actuality, stock will be bought in a company whose only has revenue (as of now) consisting of 20% of Foster's earnings.
This may be a short-lived investment.  Running backs often have the shortest lives of any NFL position and Foster has already played for 5 years.  He could get seriously injured in his next game, effectively ending his NFL career and the potential for future contracts or endorsements.  Furthermore, according to the prospectus, Foster can retire as early as October 17, 2015 with zero financial penalties.
The NFL could try to block the deal.  Though the NFL has thus far remained silent, many eyebrows are raised in the organization regarding the Foster-Fantex deal.  The deal requires the NFL's cooperation, and at any time NFL officials could decide to try to change rules or policies to prohibit this type of business deal.
These are only some of the concerns recently touted by investment and sports experts alike.  Fantex itself admits that the opportunity is not perfect, as the company included the following statement in its SEC filing: "This offering is highly speculative and the securities involve a high degree of risk.  Investing in our Fantex Series Arian Foster should be considered only by persons who can afford the loss of their entire investment."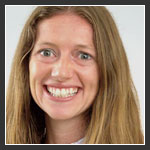 - Claire Kalia