An essential part of operating a small business is making certain that you stay current with developments in employment law that may affect your operations. Changes to the law may impact things as varied as how much you pay your employees, required rest periods, discrimination policies, or issues having do with immigrant workers. Non-compliance with the law may result in lawsuits, fines, or other sanctions, some of which could potentially put you out of business. Ignorance of the law is no defense, so it is advisable to stay current, or retain legal counsel that stays current for you.
California is set to enact several new laws in 2014 that will directly impact business owners. Below is some information regarding those that affect California wage and hour regulations. In a later post, I'll explore some of the changes affect other issues such as discrimination, immigration, disability, and leave.
State Minimum Wage – AB 10 increases California's minimum wage to $9 per hour next July and to $10 per hour in 2016. It is important to note that some local governments in California have set their own minimum wages. For example, San Francisco currently has a minimum wage of $10.55 per hour, which is set to increase to $10.74 per hour on January 1, 2014.
Domestic Worker Bill of Rights – AB 241 makes California the 3rd state in the nation to extend certain wage and hour protections to domestic workers such as housekeepers, nannies, and caregivers. The bill requires that these workers be paid time-and-a-half for hours worked in excess of 9 hours per day or 45 hours per week.
Liquidated Damages for Minimum Wage Violations – AB 442 adds liquidated damages to the penalties that an employer may face for minimum wage violations. These damages are in addition to the existing civil penalties and restitution that plaintiffs may seek. The additional damages may be equal to the amount of the unpaid wages plus interest.
Meal and Rest or Recovery Periods – Current law prohibits an employer from requiring employees to work during mean or rest periods that are mandated by the Industrial Welfare Commission (IWC). SB 435 expands that prohibition to cover all meal and rest or recovery periods mandated by statutes, regulations, standards, or orders of the IWC, Occupational Safety and Health Standards Board, or the Division of Occupational Safety and Health.
Employers need to review their existing employment contracts and internal policies to ensure compliance with the law. In addition, it would be advisable to update any handbooks or other materials to reflect these changes. Consulting with an experienced small business attorney can be extremely helpful in establishing policies and procedures to ensure compliance and limit liability. To schedule a consultation, call our office today.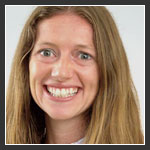 - Claire Kalia