I am thrilled to be the guest speaker at the April 8, 2014 meetup in Palo Alto for the organization, Founding Moms. Founding Moms is a group that helps entrepreneurial moms connect, network, and support one another through the process of small business ownership. Some members already own small businesses, some are in the beginning stages of forming their businesses, while others simply have an idea and a goal. As a group, these busy moms educate and empower one another regarding small business ownership, help problem-solve, and help each other thrive.
In my lecture, I will be discussing some important basics of small business formation, including the following:
LLCs
Forming a limited liability corporation, or LLC, is important to ensure your personal assets will not be at risk to cover debts or obligations of your small business. In order to form an LLC, however, you must take certain steps and follow certain guidelines set out by the state of California. For example, you must file articles of organization with the Secretary of State, and these articles must include specific information to comply with state requirements. Once your LLC is formed, you will have to keep certain records and provide periodic reports to the Secretary of State. In my lecture, I will discuss the benefits of LLC status and explain the sometimes confusing process of formation.
Trademarks
A trademark is an identifying mark of your company or product, such as a symbol, name, word, or other type of signature. Registering a trademark is important to protect your ideas from being misused by other people. In order to trademark your business or product name, logo, or other symbol, first you will need to make sure that no one else in a similar field has already trademarked your idea. Next, you will need to apply with the U.S. Patent and Trademark Office. Registering a trademark is very important to protect your business and I will discuss certain aspects of this process.
IP
Many small business owners or startups believe their operation is too new or small to worry about protecting their intellectual property (IP) rights. However, you never want to risk drawing the attention of larger corporations or competitors who may try to imitate your product or brand in an attempt to piggy back on your success. In addition to trademarks, many other IP issues may be important to your business, such as copyrights, patents, trade secrets, non-disclosure agreements, and more. I will touch on the many different IP issues that small business owners should consider to protect themselves and their brand.
… and More!
Finally, I will be able to discuss other topics relevant to the budding entrepreneurs of Founding Moms. I am looking forward to speaking to this ambitious and creative group and helping them achieve their small business goals.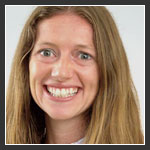 - Claire Kalia