A shareholders agreement is exactly as it sounds—an agreement among a company's shareholders regarding several aspects of company management and shareholder rights. The shareholders agreement is in addition to the company's constitutional documents. Shareholders agreements are common because they are confidential as well as cheaper, easier to enact, and easier to revise than amendments to the constitutional documents.
Generally, when drafting a shareholders agreement, you will want to include information regarding the nature of the business, how roles and responsibilities will be allocated, which law will govern the agreement, and ethical practices of the shareholders. The following are some common specific provisions of a shareholders agreement:
Ownership and Rights of Shareholders
This section usually puts limitations on when owners can buy, sell, or transfer shares in the company, Specifically, this section may give shareholders pre-emption rights, which allow them to have first option to buy new shares  before offering to the public, or rights of first refusal to purchase equity shares before any third party has access to the business deal. Additionally, this section often includes protections for minority shareholders.
Company Management
In this section, shareholders can require that they receive certain information regarding the state of the company to which they may otherwise not have access. Additionally, this section can give shareholders rights in nominating people to board of directors, and the right to require a super-majority for voting on key management issues.
Competition Protections
The shareholders agreement often restricts a shareholder's ability to have certain involvement with the company's competitors, or to recruit valuable company employees for the benefit of a competitor.
Dispute Resolution
This section often sets out how shareholders are to resolve disputes that may arise—be it by arbitration, mediation, collaborative law, or other methods. Additionally, this provision may set out procedures for when shareholders come to a deadlock on key matters in the company.
While you may find sample shareholders agreements and other templates online, every company is different and will therefore have unique concerns that should be addressed it its agreement. Do not hesitate to consult with an experienced business attorney regarding formation of a shareholders agreement to ensure you cover all of your bases.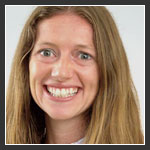 - Claire Kalia