When you start a new business, you likely have many questions including: Which business entity should I choose? Should I have partners? How can I get the proper funding? This last question may often lead you to ask—should I seek funding by getting investors?
While investors do provide a new business owner with capital, you should always consider whether investors are the right choice for your startup. Remember that investors will have a say in how you run your business and will essentially own part of your business.
That being said, investors can also play an important role in the success of your budding business. Investors do not simply provide money, but many also have valuable business contacts and entrepreneurial experience that they can bring to the table to help your startup succeed. Even if you have weighed the pros and cons and decided that seeking investors is right for you, many new business owners have no idea how to start reaching out and contactors potential investors.
Know what Kind of Investors you Need
There are several different types of possible business investors, including the following:
Angel Investors
Venture Capitalists
Accredited Investors
Personal Investors, including friends and family
An experienced business attorney can help you decide which type of investor is best for your business.
Use your Network
Many business owners find quality investors right in their community, through their existing business network. Speak to those in your local small business networking group or Chamber of Commerce to get leads on potential investor opportunities. The Economic Development Agency in your state may also be able to point you in the right direction to find investors in your area. Trade associations for your industry may also be very helpful in expanding your search. Finally, consider contacting investing groups such as the Angel Capital Association or the National Venture Capital Association.
Have a Strong Business Plan
Make sure you have a strong, persuasive pitch that will make investors want to be a part of your business. Be accurate with your financial projections and have market research to back them up. Be sure to communicate your long-term goals for the growth of your business to inspire investors to join in. Be sure to communicate your passion for your vision and your willingness to do the work required to meet your long-term goals.
Many small business owners feel lost when it comes time to seek out investors. If you have any questions or concerns, an experienced California small business attorney can help answer your questions and guide you in the right direction.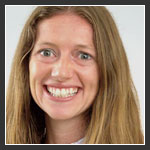 - Claire Kalia