California small business attorney Claire Kalia has been invited to speak at a first-of-its-kind conference this fall hosted by Intuit QuickBooks. Occurring between October 20th and 23rd of this year, the QuickBooks Connect conference will take place in San Jose, California, and will feature speakers from a variety of backgrounds, including law, finance, and technology. Among the speakers presenting are Martha Stewart, Earvin "Magic" Johnson, Giuliana Rancic, and Arianna Huffington.
Ms. Kalia will be presenting on a variety of topics designed to help small businesses and entrepreneurs understand and navigate the legal issues they may face. The topics that she will be discussing include:
­Choice of business entity – The choice of business entity is one of the most important decisions that a small business owner or entrepreneur can make. In addition to issues regarding liability, different business entities have significantly tax implications that could have substantial financial consequences.
Common legal pitfalls for small business owners – Understandably, many small business owners are eager to get started selling their goods or services as soon as possible. Unfortunately, many industries are highly regulated by state or federal law, and even in unregulated industries there are various legal issues that could potentially put a new venture out of business.
Employment – Hiring an employee or employees often triggers various responsibilities under state and federal law. It is extremely important that small business owners understand these issues and avoid the significant consequences that can result from noncompliance with the applicable regulations.
HR issues – Issues that arise in a human resources context often can expose small business owners to significant legal liability. Fortunately, with good legal advice, these issues can often be avoided before they arise.
Various Programs Available
The QuickBooks Connect Conference is designed to bring various actors within the QuickBooks ecosystem together, providing information and activities designed to foster innovation and make the most out of what QuickBooks has to offer. There will breakout tracks offered tailored to each of the following groups:
Developers – The program tailored to developers will feature information on solving customers' problems, leveraging data generated by QuickBooks, and building apps on the Intuit Partner Platform.
Accountants – For accountants, there will be informational sessions regarding the use of cloud accounting and growing their accounting practice.
Small businesses – Small business owners will have access to information and workshops designed to take their business to the next level, including advice on hiring, marketing, and financial health.
Entrepreneurs – The entrepreneur breakout track is designed to help entrepreneurs who are looking to take their ideas from the drawing board to reality.
Contact Kalia Law, P.C.
Claire Kalia is a licensed California attorney based in Mountain View, California who focuses on providing solution-based legal counsel to small businesses and startups. To schedule a consultation with Ms. Kalia, call our office today at (650) 701-7617 or email us through our online contact form available here.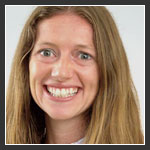 - Claire Kalia