Activewear supplier Under Armour took steps in May of this year to trademark certain phrases related to its relationship with 2015 NBA Most Valuable Player Stephen Curry, according to report published by ESPN. Curry is Under Armour's most prominent basketball endorser, and the company released the "Curry One" shoe earlier this year, entering an already crowded field of basketball-related footwear. Among the phrases which Under Armour seeks to trademark are "Fall Back," "Charged by Belief," "Baby-Faced Assassin," and "The League's Most Unguardable Player," all of which are intended for use on apparel, shoes, hats, and eyewear.
Trademarks can help protect a company's intellectual property
Intellectual property, or IP, is playing an increasingly important role in the modern marketplace and can often be a company or inventor's most valuable asset. Generally, IP can be any creation of the mind, including software, source code, methods of manufacture, formulas, or artistic or literary works. Intellectual property can be protected by a variety of legal mechanisms, some of which require the rights holder to register his or her creation with the United States Patent and Trademark Office. Even when formal registration is not required, doing so generally significantly increases the legal protections available.
A trademark is any sign, symbol, design, image, logo, other distinguishing marks or combination of marks that identify a product or service from coming from a particular source. In addition, there are non-conventional trademarks, such as a particular color, a commercial jingle, or smell, just to name a few. The owner of a trademark has the exclusive right to use that trademark, and may bring a legal action against others who misappropriate the trademark. In some cases, a trademark holder may wish to license it to others, particularly in cases of joint-ventures or situations in which manufacture is outsourced.
Intellectual property is an extremely complicated area of law, and anyone seeking to protect his or her IP should consult with an experienced attorney as soon as possible.
Contact Claire Kalia today to discuss your legal needs
Quality and common-sense legal advice is essential for any small business or startup. In many cases, legal advice tailored to your specific situation can have a significant impact on the success of a business venture and can avoid significant problems down the road. To schedule a consultation with Silicon Valley business attorney Claire Kalia, please call our office today at (650) 701-7617. If you would prefer to send us an email, please fill out and submit our online contact for available here.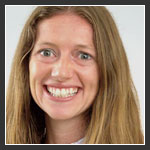 - Claire Kalia