On July 30th, the Mountain View Chamber of Commerce and Business Forward presented a briefing with Michelle Yee, the Director of the U.S. Patent and Trademark Office (USPTO). Several business leaders participated in the round table discussion, including Claire Kalia, founder and principal attorney of Kalia Law, P.C., a Mountain View-based law firm that focuses on providing legal counsel and representation to startups and small businesses in Silicon Valley.
Intellectual property can be protected through the use of trademarks and patents
Generally speaking, intellectual property refers to creations of the mind in which a person or a business can have a property interest. Some common examples of the kinds of ideas and inventions that could be eligible for the legal protections afforded to various types of intellectual property include books, music, software, mechanical inventions, processes, formulas, and data. The type of IP protections available in a particular case will depend on the kind of IP you wish to protect. Below is some information regarding two of the most commonly utilized kinds of IP protections, patents and trademarks.
Patents
Patents are available for tangible inventions and must be registered with the USPTO. Once a patent is secured, the owner of the patent has the exclusive right to manufacture or market the invention for 20 years, in most cases. There are three types of patents, utility patents, design patents, and plant patents. To determine which is appropriate in your case, you should discuss your situation with an attorney familiar with United States patent law.
Trademarks
Trademarks, on the other hand, are used to protect words, designs, phrases, symbols, or other designations that indicate that a particular product or service comes from a particular source. One must only look to the marking on the computer on which they are reading this blog or the symbol or words on their cell phone to see an example of a trademark that is likely registered with the USPTO. While simply using a trademark without registration confers some rights onto the party using that mark, there are many benefits to registration, including putting the public on notice regarding the ownership of the mark, a legal presumption of ownership, the ability to bring an action in federal court regarding alleged misappropriation of the mark, and using U.S. registration as a basis for obtaining registered status in other countries, as well as others.
Contact a Silicon Valley intellectual property attorney today to discuss your legal matter
The legal issues related to intellectual property rights such as patents and trademarks can have significant financial implications and may even have a direct effect on the success of your business. For this reason, it is extremely important for anyone who is pursuing IP protections to consult with an IP lawyer familiar with providing legal counsel regarding these kinds of issues. To schedule an appointment with Claire Kalia, call our office today at 650-701-7617 or send us an email through our online contact form available here.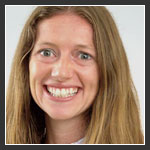 - Claire Kalia