Starting a business in the United States can be an extremely lucrative endeavor in a variety of sectors, and many people who are not United States citizens wonder whether they can legally start and conduct business in California or another state. Fortunately for prospective entrepreneurs, the answer to this question is "yes," and the process of starting a business as a non-citizen is less complicated than one may expect. Issues can arise, however, so it is always advisable to consult with an attorney prior to attempting to start a business in the United States. Below is some basic information regarding the steps involved with starting a business from overseas. For specific information, call our office today to speak with an attorney.
Choose and create a business entity
The laws of the individual states allow foreign nationals to create business entities such as partnerships, limited liability companies (LLCs), s-corporations, and c-corporation, among others. The filing requirements to create a business vary widely from state-to-state, so it is important to talk to an attorney that practices law in the state in which you would like to start your business. Actually creating a business entity involves filing paperwork with the Secretary of State's Office and generally costs a few hundred dollars.
Obtain a Federal Employer Identification Number (EIN)
An EIN is an identification number used by the Internal Revenue Service (IRS) in order to track businesses for tax purposes. Importantly, you do not need to have employees in order to obtain one. An EIN is generally required to open a business bank account, which is essential to be able to effectively separate personal and business expenses. Because you need to have a social security number (SSN) or an Individual Taxpayer Identification Number in order to obtain an EIN, the process can be complicated for foreign nationals. Fortunately, an attorney can help people who are starting a business in the United States obtain an EIN as quickly and efficiently as possible.
Open a business bank account
This is often the most difficult step for people who foreign nationals who are starting a business in the United States. Federal banking regulations require that U.S. banks verify a person's identity in-person in order to open an account. As a result, it is often necessary for non-citizens who wish to start a business to come to the United States. In some cases, the cost of doing so may be prohibitive or it may simply be impossible to do so because of political circumstances. Fortunately, there are often many workarounds to this issue, and an experienced business attorney can often be of assistance.
Contact a Mountain View business startup attorney today to schedule a consultation
Claire Kalia is a skilled California business attorney who provides common sense legal counsel to individuals and businesses on a variety of topics, including business formation, contract review, issues related to employment, and intellectual property. To schedule a consultation with Ms. Kalia, please call our office today at 650-701-7617.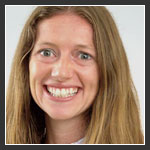 - Claire Kalia