Kalia Law, P.C. is pleased to announce that founding attorney Claire Kalia will be speaking at the Quickbooks Connect conference that will be taking place between November 2nd and 4th in San Jose, California. On November 3rd, Ms. Kalia will be speaking on legal issues related to small businesses and startups, including HR compliance and state and local laws.
The Quickbooks Connect conference is an event that brings together accounting professionals, attorneys, entrepreneurs, small business owners, and Quickbooks developers. This year's speakers include Oprah Winfrey, Jessica Alba, Brian Lee, and Brian Grazer. Over the course of the three-day conference, attendees can choose from a variety of breakout sessions that are tailored to a variety of interests.
Claire Kalia focuses her legal practice on helping small businesses and startups in a variety of areas, including the following:
Choice of entity
Business formation
Hiring
Equity arrangements
Intellectual property protection
Prior to starting her own law firm, Ms. Kalia worked at one of the leading international law firms in Silicon Valley, where she gained valuable experience advising several of the most well-known companies in the area. In 2010, Ms. Kalia opened her own law practice in order to provide small business owners quality legal advice and representation without the costs associated with a large law firm.
Contact a Silicon Valley small business attorney today to schedule a consultation
The legal issues that pertain to small business and startups can have a determinative effect on the success of any new venture. For this reason, anyone considering starting a small business should contact an experienced attorney as soon as possible. Call Kalia Law, P.C. today to schedule an appointment with Mountain View business attorney Claire Kalia.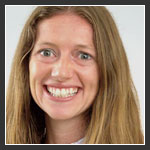 - Claire Kalia