Entering into contracts is an inescapable part of doing business. By its very nature, agreeing to provide good or services in exchange for some form of compensation is a contract, regardless of whether the agreement is reduced to a writing or not. Of course, there is a significant benefit to putting an agreement into writing for both parties, as it can reduce the risk of a dispute and ensure that all parties involved are on notice as to the terms and conditions of the contract.
Even when a contact is in writing, however, issues and disputes can arise. An attorney can help businesses avoid entering into unfair or unfavorable agreements while preserving important business relationships. Some of the ways an attorney can help are detailed below.
An attorney will ensure that you fully understand the agreement you are signing
Many contracts have complicated legal language, often referred to as "legalese." This often technical legal wording can make it difficult to understand exactly what each of the terms means. Too many people skim over these sections because they do not understand them, not realizing that they may be agreeing to something they do not fully understand or intend.
An attorney will be able to identify any terms that may be unfavorable
Again, due to legal language, you may not be able to clearly identify when part of a contract is skewed in favor of the other party. An attorney can point out when a contract does not provide adequate protections for your interests and can advise you not to agree to those terms.
Your lawyer can negotiate the terms of your contract
If the contract does have unfavorable provisions or is missing key provisions that protect your rights, an attorney can work to negotiate the terms of the contract so that it is fair and mutually agreeable and beneficial. An experienced business lawyer will understand effective negotiating techniques so that your contract can proceed, but more in your favor.
By having a lawyer review your contract, you can ensure that it address all relevant issues
Contracts govern business dealings that can often be complex with many possible complications or unexpected outcomes. A contract should fully address what happens and what your rights are in such situations, as well as how any disputes should be resolved. A business lawyer who has overseen numerous contracts will be able to sufficiently predict possible complications and ensure that your contract addresses the possibility of these situations so that your interests are fully protected.
Contact a Silicon Valley small business attorney today to schedule a consultation
It is extremely important for entrepreneurs and owners of established business alike to have an attorney review any contracts which they may enter into. Attorney Claire Kalia is a skilled Mountain View business lawyer who has advised some of Silicon Valley's largest and most successful companies on a variety of legal issues. She currently tailors her practice to advising small businesses and startups in a cost-effective and solution oriented way. To schedule a consultation with Ms. Kalia, please call our office today at 650-701-7617 or send us an email through our online contact form.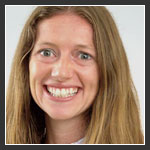 - Claire Kalia