Selling a startup may seem counterintuitive to many people–after all, you have just started the business. However, many small business owners know that selling a new business can be a lucrative venture. Many people start businesses with the specific purpose of selling them as soon as possible. This is especially true in the tech industry with ideas for new apps or programs. Many app inventors have made life-changing money from selling their businesses fairly early in the process.
While it can be attractive to sell your business, you should ensure that you go about doing so in a manner that will maximize your earnings. An experienced small business and startup attorney can provide valuable advice on how to maximize the value of your company prior to a sale.
Marketability and Scalability are Important
Not every good idea sells. It can be extremely helpful to have market research conducted to demonstrate that there is a current or potential market for your product to increase value. In addition, you should have a carefully developed plan that indicates how the company can grow and be scaled up to encourage purchasers to believe in the potential and ultimate value of the company and to protect your interests. You do not want to underestimate the potential of your business and later learn that it was worth much more due to growth and scalability.
Set Goals
While getting a first offer for your company may be exciting, it may not be the best offer possible. You do not want to–literally–sell your business short but you also do not want to pass up on viable offers. Having realistic goals based on professional valuation of your business can allow you to objectively judge any offers.
Have the Right Professional Assistance
Purchasers do not often appear from thin air offering millions of dollars for your startup. You should seek assistance from professionals who understand the process of seeking purchasers and facilitating a successful corporate sale. This can include navigating the due diligence process, drafting and reviewing sale contracts and documents and much more. Having legal assistance from an experienced startup lawyer can protect your rights as a business seller so that you maximize your profits from the sale.
Consider Alternatives
If you are having a difficult time selling your business, there are other options if you do not have the means to produce and market your own app or invention. If you have patented your idea, you can always consider licensing your patent to a larger operation in return for ongoing royalties.
If you are considering selling your business, you should not wait to discuss your options with experienced small business attorney Claire Kalia today. At Kalia Law, P.C., we have helped many businesses in California start and succeed, so please contact our office for help today.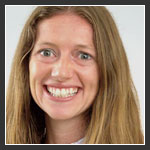 - Claire Kalia