10Fold, a San Francisco integrated marketing and public relations agency and friend of Kalia Law, P.C., is hosting its 6th annual Media Sharktank event on October 13, 2016. The event will allow startups, entrepreneurs, and others to pitch their corporate stories to a pool of journalists (the "sharks") who are in the position to cover their business in the news. Participants are asked to donate $1,800, which allows 10Fold to make a charitable donation to San Francisco Baykeeper, an organization that has been working to stop pollution in San Francisco Bay for more than a quarter of a century.
The Specifics
The event will take place on October 13, 2016, at the Hotel Vitale in San Francisco from 6:00 to 9:30 p.m.  Founders and/or executives of companies will have 3 minutes to pitch their corporate story with four members of the media. The person making the pitch can bring another person into the room to take notes. The members of the media panel will then provide participants with tips and feedback regarding the effectiveness of the pitch. The participating reporters write for a variety of national business publications, including the following:
The Wall Street Journal
CNBC
Reuters
San Francisco Business Times
CBS
KPIX
CNET
Venture Beat
A Valuable Opportunity for Startups
For cash-strapped startups that are unable to afford much in the way of advertising, the media can be a valuable partner. If you have a compelling corporate story, an article published in a widely-read publication can provide free exposure and generate significant goodwill among the public. Of course, in order to have a story written about your company, you need to be able to pitch your story in a way that will be attractive to journalists who are looking for material for their next article. 10Fold's Media Sharktank gives founders and entrepreneurs an opportunity to communicate directly with people who can have a significant impact on success of your business in a low-pressure environment, allowing you to hone your pitch so your story gets picked up when it really counts.
For more information about the event, you can view the official flyer here.
Kalia Law P.C. Provides Startups and Small Business with Commonsense Legal Counsel
Quality legal counsel is essential to the success of any startup. Silicon Valley business attorney Claire Kalia has a wealth of experience and knowledge in business law and focuses her practice on helping small business and startups succeed. Call us today set up a consultation.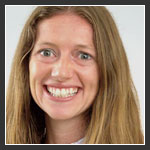 - Claire Kalia