On April 18, 2017, President Donald Trump signed an executive order aimed at reforming the visa program for foreign technical workers. While the order itself calls for relatively tame measures, it signals a larger trend in the visa program which will likely become a significant burden for the technology sector.
The Trend
Currently, the H-1B visa program admits approximately eighty-five thousand workers to the United States every year. These employees are mostly employed in the industrial, medical and science field. High technology jobs also account for a significant portion of these visa holders. Approximately seventy percent of all H-1B visa holders are Indian citizens.
During President Trump's campaign, he consistently addressed the H-1B program as part of his "America First" theme, which focused and returning jobs to and keeping them in America. It was therefore not wholly unexpected when he signed an executive order targeting the program. The executive order does not immediately create changes to the H-1B program. Instead, it calls for a multiagency report on what changes are needed. It also calls for H-1B visas to go those applicants who are paid the most.
While no changes are yet in effect, it is clear that the program is under heavy scrutiny. One of Trump's campaign promises was to end the lottery selection process for H-1B visas (which, at present, must be used to accommodate a demand which vastly exceeds the available allotment). This is just one of many possible changes that may be coming in the near future.
How Workers and Businesses Can Prepare for Changes to the H-1B Visa
As with any challenge, strategic preparation can help technology businesses successfully navigate changes to the H-1B program. There are many possible solutions which may be appropriate, depending on the unique needs of your business:
Can any portion of your business operations be conducted remotely (or even overseas)?
Is your business operating at maximum efficiency? Can you reduce operating expenses by limiting your workforce?
Are there other visa programs for which your foreign employees may be eligible?
What return on investment does your business realize from employing foreign workers? Are you able to employ American workers? Is it cost-prohibitive to do so, or are there simply no qualified American workers in your line of business?
What are your long-term strategies for business development? Can these plans accommodate a workforce that does not require visas? Do you have alternate development strategies in the event that the H-1B program is dismantled entirely?
Do you have a short-term contingency plan in the event that changes occur quickly? Do you have access to temporary labor? Will your customers accept late deliveries? Do you have the capital to pay overtime to those employees who are unaffected by the changes?
Experienced Representation for Silicon Valley Businesses
Kalia Law, P.C. works with startups and small businesses specifically to address the unique challenges they face. Book an appointment through our website, or call (650) 701-7617.  Attorney Claire Kalia will help you ensure that your business is prepared for the many policy changes which could affect the technology industry.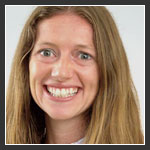 - Claire Kalia