Hiring new employees is an essential process for any startup looking to continue its growth. Startups seek to fill their employment needs by hiring the best and brightest employees, but hiring process can be long and cumbersome, diverting time and resources from other integral business areas. A startup can minimize the negative impact the hiring process has on its day-to-day business by developing an effective and legal hiring process.
Thinking Strategically and Hiring Smart
Startups should think strategically when looking to hire a new employee. Employers may fear missing out on the best possible candidate should they fail to act quickly. It remains imperative that employers look at their hiring process in a strategic manner. Failure to think strategically can lead an employer to make the wrong hiring decision; it may even expose the company to legal liability.
Job descriptions are a great tool that startups and businesses can use. A job description serves as an advertisement that calls out to potential employees. Potential employees can determine whether or not they possess the skills and experience that the position requires. Employers can use the job description for employment purposes, using it as a performance gauge or even as grounds for termination. It is important for job descriptions to avoid including language that may suggest a preference for a particular gender, race, or age.
An equal opportunity clause can help startups and businesses avoid discrimination suits. Employers cannot discriminate because of gender, race, or age. In California, it is also unlawful to discriminate because of an individual's sexual orientation. The inclusion of an equal opportunity clause helps affirmatively state that the startup complies with employment and anti-discrimination laws. This should be of particular concern for California businesses as there were 5,870 discrimination charges filed with the U.S Equal Employment Opportunity Commission in 2016.
Employers who will seek to conduct background checks or pre-employment drug tests should include a conspicuous notice with the job posting. Employers must have express consent from the applicant before conducting any checks or tests, and the conspicuous language better ensures that the employer will see and agree to these conditions.
Effective Interviewing is Important
The search for the right employee does not end without interviewing potential candidates. Hiring a potential candidate often hinges on his or her interview and the abilities he or she highlights during the interview. As a result, hiring managers often look to ask the perfect question. Still, the interview may create potential problems. While certain questions may seem proper, they can be unlawful. Therefore, individuals making hiring decisions should undergo extensive training to ensure that they do not act in a manner that could expose the company to liability.
CONTACT A CALIFORNIA STARTUP AND SMALL BUSINESS ATTORNEY TODAY
Avoid the legal pitfalls of hiring new employees by developing an effective and legal hiring process. Here at Kalia Law P.C., we are committed to helping you develop a legal an effective and legal hiring process that meets your current and future needs. Schedule your initial consultation by calling (650) 701-7617 today.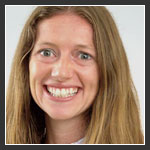 - Claire Kalia