2018 has brought significant changes to California employment law of which employers should be aware. If you're an employer in California, you should review and update your policies and procedures to make sure you're in in compliance with these changes – preferably with the assistance of an experienced attorney.
New Prohibitions on Inquiries Regarding Salary History
In California, all employers including those in state and local government have parameters surrounding salary history questions of potential employees. Specifically, the law prohibits:
Oral or written questions, personally or through an agent, of an applicant's salary history information
Using an applicant's salary history information to determine whether an offer of employment will be made or what salary to offer
It's important to note that an applicant may voluntarily disclose salary history information, but those details may not be prompted or solicited by the potential employer. Additionally, the employer is required to provide pay scale information for the applicant's position should the applicant request it.
New Limitations Regarding the Use of an Applicant's Criminal History
Like salary history, employers may not ask for or consider certain information regarding an applicant's criminal history. The law prohibits:
Oral or written questions for an applicant's criminal conviction history prior to a conditional offer of employment
Considering, distributing, or disseminating information about any of the following while conducting a background check following an offer of conditional employment:

An arrest not resulting in conviction
Referral to or participation in a diversion program
Sealed, dismissed, expunged or statutorily eradicated convictions
An exception for disclosing an arrest applies to health facilities with positions giving regular access to patients under the Sex Offender Registration Act and positions with access to drugs and medications under the California Health and Safety Code.
Considerations of Convictions Following a Conditional Offer
Employers may consider conviction history after a conditional offer is made. If the applicant is denied employment based on this information, the conviction must have a direct and adverse relationship to the specific duties of the position. Some considerations in making this decision include:
Nature and gravity of the offense
Amount of time since the offense and sentence completion
Nature of applicant's position
Employers may rescind a conditional offer of employment based on conviction history information. In order to do so, the employer must:
Give the decision in writing with notice of the conviction disqualifying the applicant from the position
A copy of the conviction history report
Explanation of applicant's right to respond with a deadline no shorter than five business days
The employer must consider any response by the applicant, document the assessment of that information, and provide the applicant with a copy. If still denied the position, the employer must provide in writing the:
Final denial
Existing procedure the applicant has for challenging the decision
Applicant's right to file a complaint
Call Kalia Law Today to Speak to a Silicon Valley Employment Attorney
If you're a California employer, it's imperative that you stay abreast of changes to state law and update your policies and procedures on a regular basis. The assistance of an attorney can go a long way in ensuring that you stay in compliance with the law. To schedule a consultation with attorney Claire Kalia, call us today at 650-701-7617 or contact us online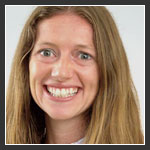 - Claire Kalia