Virtually anyone can form a corporation in California, and it is easy to see why. They provide shareholders with limited liability that protects their personal assets in the event the company gets sued, allow founders to raise capital by issuing securities, and provide various other benefits. There is one type or corporation that is reserved for a select group of professionals—the professional corporation, also called "PC."
At Kalia Law P.C., we help professionals form professional corporations and stay up to date on compliance issues. For more information, contact a Mountain View startup attorney today.
Who Can Create a Professional Corporation?
Only certain professionals can form this type of corporation. For example, you can form one if you provide services that require a certification, registration, or license, such as:
Architects
Doctors
Lawyers
Accountants
Veterinarians
Psychologists
These professionals are prohibited from forming a regular corporation or a limited liability company (LLC), so California has given them the professional corporation as an option to limit their liability instead.
Should You Incorporate?
Professionals have several options for how they want to form their business. For example, they might form a sole proprietorship or partnership. Each has advantages and disadvantages that you should carefully consider.
Limited liability is a primary benefit of the professional corporate form. With a partnership, by contrast, all partners are liable for the debts and obligations of the partnership, as well as for those incurred by the individual partners. For example, if a partner defrauds a client, the client can come after every partner and seize their personal assets if their lawsuit is successful. With a professional corporation, owners, directors, and officers are not personally liable for actions committed by employees or the corporation.
However, you need to fully understand the limits. The corporate form does not shield an individual doctor or lawyer from malpractice claims. If you are a lawyer who botches a client's case, your client can still sue to hold you responsible for their losses.
Professional corporations can also offer tax savings and allow you to offer fringe benefits, such as medical care and retirement benefits. You should consider whether these benefits outweigh the time and attention that it takes to maintain a professional corporation.
Do I Need Help Incorporating?
California places stricter limits on professional corporations compared to other corporations. For example, any shareholder, officer, or director must be licensed to conduct the professional activity (subject to a few exceptions).
Also, many regulatory agencies will limit what you can name your business and how you can advertise. This is particularly true of the legal profession. To make sure you do not run afoul of these rules, you should consult with a Mountain View startup attorney as soon as possible.
Contact a Startup Attorney in Mountain View Today
Starting a new business is exciting, but you need to be detailed. Kalia Law has helped countless professionals get their businesses off the ground, and we are anxious to help you as well. For information about forming a professional corporation or partnership, please contact us by calling 650-701-7617 or through our online contact form.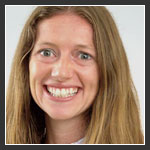 - Claire Kalia