Startups and other small businesses frequently need help tackling novel issues as they grow. As a result, many will hire business advisors to help them with employee management, business planning, and financial projections. They might also need a business advisor to help them raise capital.
But how much should you pay? The answer depends on many circumstances, which we walk through below.
Can You Get by with Free Help?
There's no reason to pay for advice if you don't have to. SCORE is a non-profit that helps entrepreneurs create and grow their businesses. With over 10,000 volunteers, SCORE could be all that you need to get tips for launching or expanding. You can find a nearby advisor by visiting the website or checking with a local SCORE office.
Is Your Advisor Helping You Raise Money?
If so, then your investment banker or broker-dealer will probably charge a percentage of the amount raised. For example, an investment banker who helps you sell stock typically charges a retainer fee and then a success fee based on the amount raised for you. The success fee is a percentage of the amount raised whereas the retainer is often a fixed amount.
If you are entering the capital markets, you should do thorough due diligence before hiring an advisor to help you. The fees charged are usually deal-dependent, and advisors can differ wildly. You don't want to be taken to the cleaners when your intent all along was to actually raise money for your company. If you have questions, you could talk with another local business owner who recently raised funds.
How Experienced is the Advisor?
According to Thumbtack, the average fee for small business consultants in the U.S. is $390-650 an hour. Other estimates range from $150 to $10,000 an hour. Some consultants will charge by project instead of by hour, which might be ideal if you have a discrete task you want them to perform.
The exact price will depend on the advisor's experience, as well as whether they have specialized skills. The more experienced or specialized, the more you can expect to pay. For example, if you need help creating a basic business plan, you should pay far less than if you need someone to come in and identify why your cash has been declining.
To gain a better understanding of what you are looking at, talk with other small business owners. If you don't know any, then stop into your nearest Chamber of Commerce to make connections. You might also get recommendations for advisors to hire.
Contact Kalia Law Today to Schedule a Free Case Evaluation
Professional help is an unavoidable cost in today's competitive business environment. Entrepreneurs who try to problem-solve in areas they are unfamiliar with can end up harming their businesses before they ever get off the ground.
At Kalia Law, we help startups in California solve legal problems and handle everything from business formation to employment law issues. To speak with us, please call 650-701-7617 or submit an online message.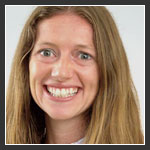 - Claire Kalia