Crowdfunding can be a powerful online tool to raise money for a startup business. However, online crowdfunding is not without its limitations. If you are considering crowdfunding as a fundraising tool for your startup business, there are several legal issues about which you need to be aware. Attorney Claire Kalia of Kalia Law, P.C. can address your legal questions and concerns regarding crowdfunding a startup business. Call us today at (650) 701-7617, or contact us online, to find out how we could assist you with your startup.
Defining Crowdfunding
In the past, individuals often had to rely solely upon the contributions of family members, friends, and relatives to provide needed funding for a startup business. Today, the internet has introduced online crowdfunding platforms that do much the same thing. When a prospective business owner creates a crowdfunding account, many individuals can make pledges and contributions online to help foot some of the business' startup costs.
Individuals who contribute to the startup venture are sometimes given a token gift in exchange for their contribution. However, the contributor is not ordinarily entitled to any amount of equity and is not entitled to repayment of his or her online contribution.
Equity crowdfunding is another option, where the business owner seeks online contributions for his or her startup from many investors. However, in the equity crowdfunding scenario, the contributors are investing in the startup and ultimately become shareholders in the business, pursuant to a shareholder agreement. This status entitles them to dividends and voting rights – all pursuant to the shareholder agreement which is in place.
Legal Issues Related to Crowdfunding
Online crowdfunding platforms create various legal issues for business owners. Those business concerns and considerations include the following:
Setting up an appropriate business structure for the startup, whether that be a corporation or an LLC (especially helpful for crowdfunding ventures), and setting up a small business account at a financial institution
Obtaining tax advice for the business, as the revenue obtained from online contributions might need to be declared on federal income taxes
Intellectual property concerns, where the business owner may need to file for a trademark or copyright prior to posting certain types of information on an online crowdfunding platform
Possibility of a lawsuit, if the business owner fails to fulfill his or her side of any crowdfunding agreement or violates consumer protection laws which are in place
It is also important to note that many states in the country, including California, have their own laws and regulations in place regarding crowdfunding and which business startup owners must comply with.
Talk to a California Business Attorney
If you are interested in employing crowdfunding as a means for covering some or all of your business startup costs, many legal questions often come to mind. Attorney Claire Kalia of Kalia Law, P.C. can address all of your legal concerns and answer all of your questions regarding crowdfunding for your startup business. To schedule a free consultation or case evaluation with a California business lawyer, please call us today at (650) 701-7617, or contact us online.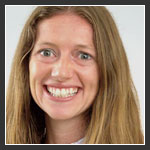 - Claire Kalia