In a recent California court decision – the second of its kind over the past year – a California jury awarded $11 million dollars to an employee who claimed that her employer sexually harassed her. Given the potential for these types of verdicts, it is important that businesses have sexual harassment policies in place and that they provide the necessary sexual harassment education and training that is required by the California Department of Fair Employment and Housing.
Attorney Claire Kalia of Kalia Law, P.C. can assist you with all aspects of your startup business and can make sure that your business is in compliance with all of the applicable state laws and regulations. Call us today at (650) 701-7617, or contact us online for more information.
Recent Sexual Harassment Case
In this most recent sexual harassment case mentioned above, the jury ruled for the alleged harassment victim and decided against the employer. During the trial, the employee, Chastity Jones, alleged that her employer, Alki David (who creates celebrity holograms), had a stripper come to the workplace, that he touched Jones inappropriately, and that he showed Jones a variety of pornographic media. In her testimony, Jones alleged that David fired her for refusing to have sex with him. The jury ultimately awarded compensatory damages to Jones in the amount of $3.1 and punitive damages in the amount of $8 million.
Sexual Harassment Education and Training for Businesses
Certain qualifying businesses in California are required to have various protocols in place to prevent against sexual harassment in the workplace. For example, business are required to provide employees with:
Relevant information pertaining to both state and federal laws regarding sexual harassment in the workplace, along with remedies that victims of sexual harassment can pursue
Examples that can be used to assist work supervisors with preventing against sexual harassment and retaliation in the work setting
Information that can be used to prevent against employee abuse
Training that can be used to help work supervisors address gender identity and gender expression in the workplace in a sensitive manner
When qualifying California employers do not comply with these requirements, a court order could be issued that requires the company to comply in full. Moreover, the requirements listed above are only a starting point, and businesses should provide their employees with ongoing training and education to address sexual harassment in the workplace and to prevent it from occurring.
Speak to a California Business Attorney Today
If you are in the process of setting up a business, it is essential that you comply with certain legal regulations and requirements. Failing to do so could be costly and could subject both you and your startup business to a lot of unnecessary headache. Attorney Claire Kalia of Kalia Law, P.C. can help guide you through the business startup process and ensure that you are fully satisfying all of the necessary requirements. To schedule a free consultation or case evaluation with a California business attorney, please call us today at (650) 701-7617, or contact us online.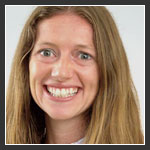 - Claire Kalia