If you are in the process of purchasing a business franchise that is already in existence – or starting your own franchise – there are many important legal considerations to keep in mind. One important consideration is deciding which type of business entity will best serve your franchise.
The type of entity that will work best is very fact specific and can vary from business to business. Attorney Claire Kalia of Kalia Law, P.C. can meet with you to discuss your business goals and help you determine which entity is right for you and your unique circumstances. Please give us a call today at (650) 701-7617, or contact us online, to find out how we could assist you with structuring your business franchise.
Proprietary Limited Company Structure
Setting up your business franchise as a proprietary limited company can have several important legal benefits. For example, your personal assets will be protected, and the company will be able to own assets and set up contracts on the franchise's behalf. Some potential detriments to this type of business structure are that all valuable assets and intellectual property which belong to the business could be placed at risk, in the event the business experiences financial problems.
Two-Tiered Company Structure
There are also some advantages and disadvantages associated with setting up a two-tiered company. One of the main advantages of this type of business structure is that the business' valuable assets are generally protected, along with the business' intellectual property. This is usually accomplished via a holding company and an operating company.
Under this arrangement, a holding company owns all of the intellectual property and assets which belong to the business. The subsidiary company then becomes the operating company, and it is responsible for incurring any liabilities and entering into any contracts on the company's behalf. The subsidiary company, however, does not own any of the assets which belong to the business. In addition to these advantages, there are also some tax benefits and investment incentives which come with this type of business structure.
The main disadvantage associated with a two-tiered company structure is that it can be pricey to manage and set up initially. There must also be very tedious legal agreements drafted between the two companies.
Trust Structure
In a trust structure, a trustee typically owns all of the business' assets. The trustee is also responsible for all of the business operations on the trust's behalf. A trust could be one of the following:
A unit trust
A discretionary – or family – trust
When this business structure is utilized, the trust itself is not the legal entity. Rather, the legal entity is the trustee. Although trusts offer asset protection and tax benefits, it can be more difficult (and expensive) to set up a trust, as opposed to a company.
Speak with a California Business Lawyer Today
Attorney Claire Kalia of Kalia Law, P.C. can help you determine best entity for you when setting up your business franchise. To schedule a free consultation or case evaluation with a California business attorney, please call us today at (650) 701-7617, or contact us online.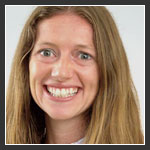 - Claire Kalia