On January 1, 2020, the California Consumer Privacy Act (CCPA) will go into effect, providing almost 40 million people with the most stringent data privacy rights in the United States. Businesses that collect and use personal data belonging to California consumers, employees, business contacts, and other individuals need to be aware of their new obligations under this law.
Non-compliance with this law could come with fines assessed by the California State Attorney General of up to $2,500 per violation and as much as $7,500 for any intentional violation. To avoid breaching the law, it's advisable to discuss your plans for compliance with a business lawyer in Silicon Valley.
Does CCPA Apply to Your Business?
The best way to determine if CCPA applies to your business and what changes you need to make if it does is to schedule a consultation with a Silicon Valley business lawyer. Even if your business does not have a physical location in the state of California, this law could apply to you. CCPA applies to companies that do any amount of business in the state of California and to which at least one of the following applies:
Have more than $25 million in revenue
Buys or sells the personal information of 50,000 or more consumers
Derives 50 percent or more of its annual revenue from selling consumers' personal information
Preparing for CCPA
There is no question that the implementation of CCPA for individual businesses will be expensive and time-consuming. If you have not done so already, your company should immediately begin a preliminary assessment of the impact of CCPA. One way to start assessing what changes need to be made and to make sure your business will be in compliance when the law goes into effect is to hire a knowledgeable California business attorney.
Your business will need to have the ability to track personal consumer information so that consumer requests regarding their data can be honored. In fact, this law re-defines personal information which now includes:
Data relating the consumer's household
Online identifiers
Geolocation data
IP addresses
Internet browsing or search history
Commercial information, such as a purchase history
Inferences that are drawn about the consumer or their households such as preferences or tendencies
You will likely need to update your policies and privacy practices as well as their vendor contracts to reflect the new definition of personal information. Your company will also need to determine what type of data has already been collected on consumers and what needs to be done to protect it moving forward.
Work with a California Business Attorney to Prepare for CCPA Changes
The deadline to be compliant with CCPA is fast approaching. You may lack the time and knowledge to adequately prepare your business for the crucial changes that must be made. To be sure that your business is entirely ready, hire an attorney familiar with what changes need to be made. Schedule a consultation with us today by calling Kalia Law P.C. at (650) 701-7617 or through our online contact form.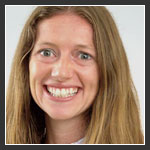 - Claire Kalia