Delaware may be small in square miles, but it offers big benefits to the many companies that choose to incorporate there. More than half of publicly traded and Fortune 500 companies are incorporated in the state of Delaware, begging the question as to why.
If you own a small business or a startup up business, you may be wondering if you need to follow suit. There are pros and cons to incorporation in Delaware. Even though this may be the right move for some companies, it can be detrimental to others.
The Benefits of a Delaware Incorporation
Depending on the size and type of your business, there may be many benefits to reincorporating in this state. For example, Delaware's Court of Chancery is known for is expertise in corporate issues and utilizes judges instead of juries. If your business becomes involved in litigation, you will more than likely be assigned a judge who has experience in complex corporate matters.
Delaware also provides many different options for structuring a corporation and your board members. Shareholders, directors, and officers do not need to reside in the state, and one person is allowed to be the only director, shareholder, and officer of a company. In other states, a minimum of three people are required to hold those positions.
Other pros of a Delaware incorporation include:
Greater privacy as Delaware's corporations are not required to disclose the names of their officer or director on their formation documents
Investors prefer Delaware corporations
Tax advantages with business-friendly tax laws
The Cons of Incorporating in Delaware
When thinking about incorporating your startup or small business in Delaware, you should also consider the drawbacks of doing so and discuss them with your California business attorney. Even though the benefits are many and are lucrative, it may not be worth it for your business.
If you incorporate in Delaware but do not have your business headquarters there or do business there, you will experience many drawbacks. You will have to pay the annual franchise tax in Delaware and in California or whatever state your headquarters are located. You will also be required to adhere to the reporting requirements for each individual state.
Another possible con is that you are required to name a registered agent with a street address in Delaware to receive legal documents for your corporation. Without someone willing to act as your agent and receive the documents, you will need to hire and pay a company to take on this duty on your behalf.
Discuss a Delaware Incorporation with a Business Lawyer in Silicon Valley
The benefits of reincorporating in the state of Delaware need to outweigh the cons for it to be a smart business move for your company. You do not want to miss out on any benefits your business could be receiving, but you also do not want to incur any more costs or hassle than you need to. You can discuss the pros and cons and their specific impact on your company with a business attorney in Mountain View to determine if this is the right move for you. Schedule a consultation with us today by calling Kalia Law P.C. at (650) 701-7617 or through our online contact form.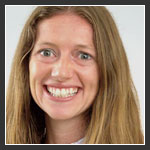 - Claire Kalia