A new year brings new employment laws that California businesses must be aware of. Although some of the changes have been expected for years, the California legislature has also been busy of late. Below, we highlight some of the most significant.
Increase to the Minimum Wage
California has a two-tier minimum wage regime based on the number employees. Those with 26 or more employees must now pay at least $13.00 an hour. If an employer has fewer than 26 employees, they must pay at least $12.00.
Of course, many cities throughout the state have higher minimum wages, so you must comply with the local law as well. If you have questions about your local law, please contact our law office.
The change to the minimum wage also affects the salary basis used to determine whether a salaried worker is exempt from the overtime laws. The basis threshold is calculated as two times the state minimum wage, so it has gone up.
Changes to Independent Contractor Classifications
More employers seem to be using flexible labor and classifying those workers as independent contractors. This is a hot-button political issue, with many in Sacramento claiming that employers are misclassifying employees to save money.
The California legislature recently adopted the "ABC" test for most situations. Under the test, a worker is an employee unless they satisfy all of the following:
The worker is free from the employer's direction and control in how they perform work
The worker performs work outside the employer's usual course of business
The worker is customarily engaged in an established occupation, business, or trade of the same type as the work he or she performs
There are exceptions, which are too numerous to note here. If an exception applies, then the courts will use a different standard to determine whether a worker is an independent contractor or employee. Obviously, businesses must give close attention to this issue and should contact a California employment lawyer with questions.
Prohibition on Certain Settlement and Release Provisions
Many employers have included "no rehire" provisions in their settlement agreements when an employee has sued. California's new law makes these provisions unlawful, so clients should not include them.
Increased Paid Family Leave
The Paid Family Leave program has provided up to 6 weeks of partial wage replacement for parents who miss work to bond with a minor child within one year of the birth or placement via adoption or foster care. Starting July 1, 2020, the leave period is increased to 8 weeks.
Required Lactation Accommodation
Employers with more than 50 employees will need to provide a safe and clean area for new mothers to pump their breast milk. The room must be shielded from view and free from any intrusion. It should also have space to operate a breast pump, along with a sink and refrigerator. Any employer covered by the law must also create and distribute a lactation policy.
Expansion of Race under State Antidiscrimination Law
The Fair Employment and Housing Act's definition of race is expanding to include any traits historically associated with race, such as certain hairstyles (e.g., twists, braids, etc.) and hair texture.
Possible Limitation on Arbitration Agreements
A new law prohibits employers from requiring that employees enter mandatory arbitration agreements as a condition of employment. A federal court judge has halted the law from going into effect, so stay tuned as the legal challenges play out over the remainder of 2020.
Speak with a California Employment Attorney Today
Employment law violations erode employee trust and damage a company's reputation. To make sure you are in compliance, contact Kalia Law today at (650) 701-7617.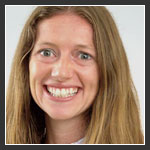 - Claire Kalia