In an effort to target economic aid to minority-owned businesses and other companies struggling amid the financial fallout of the COVID-19 pandemic, President Biden made some temporary changes to the Paycheck Protection Program (PPP) program. Between February 23rd and March 9th, 2021, only businesses with less than 20 employees will have access to apply for a PPP loan. As with all PPP loans, businesses can apply for forgiveness if they continue to pay their employees.
In fact, this is just one step to get more aid to the underserved under the Biden administration. In his announcement, Biden expressed that according to small business owners, there's a large gap between knowing about aid and being able to receive aid. His actions aim to close this gap and offer more help to businesses that might otherwise close their doors for good.
Targeting the Smallest Businesses
Unlike the first round of PPP loans back in the spring of 2020, there's little concern that this round's funds will be exhausted. Since its relaunch on January 11th, 2021, not even half of the allotted $284 billion has been put in the pockets of companies who are hurting. While the Small Business Administration (SBA), which runs the PPP, notes an increase in these much-needed monies reaching smaller businesses, more needed to be done.
In a move to push lenders to do even more to work with America's smallest business owners, only businesses with 20 or fewer employees will be able to apply for a PPP loan over a two-week period. According to the Biden administration, 98 percent of small businesses have fewer than 20 employees. The two-week period is designed to get lenders focused on finding and meeting the needs of the smallest businesses that need help.
Other PPP Changes to Help Underserved Small Businesses
The temporary PPP restrictions are Biden's first action to put his stamp on the PPP and also highlights his commitment to ensuring economic equity is a priority. The two-week limitations aren't the only step his administration will take in efforts to expand access to aid for underserved businesses. Other steps include:
Revised eligibility calculations, allowing sole proprietors, independent contractors, and self-employed individuals to obtain higher loan famounts
Setting aside $1 billion for businesses that are in that category and are located in low-and-moderate-income areas
Eliminating restrictions on business owners with non-fraud felony convictions
Eliminating restrictions on business owners who are delinquent on their federal student loans
Clarifying that business owners who are non-citizen, U.S. residents can use Individual Taxpayer Identification Numbers (TIN) to apply for PPP funds
Still Time for Larger Businesses
Businesses with more than 20 employees need not panic. The SBA anticipates that larger employers will have ample time left to apply for PPP loans before lending authority expires at the end of March. It's also worth noting that the pending $1.9 trillion economic aid bill that Biden is seeking would fund another $7 billion to the PPP. While that legislation doesn't currently change the time constraints already in place, Congress could seek an extension.
Do You Need Help with PPP Loans or Other Economic Aid?
At Kalia Law P.C., we can help take the mystery out of PPP loans. Whether you own a small business and want to take advantage of this window or a larger business worried that you might run out of time, we are here for you. Call (650) 701-7617 today or contact us through our online contact form to schedule your consultation.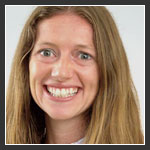 - Claire Kalia