People born in 1981 – the oldest millennials – will turn 40 this year. They will also now be able to sue employers for age discrimination under the Age Discrimination in Employment Act of 1967 (ADEA). Some people might think that it's ridiculous for millennials to worry about age discrimination because the past generations see millennials as the "entitled" generation. However, according to Patrick Button, an economist from Tulane University and ADEA expert, research clearly shows that for lots of millennials, especially women, age discrimination is very real.
In a recent study, Button and collaborators found that by 50 years old, women received significantly fewer callbacks or responses than younger women. But this trend doesn't apply to men of the same age. By the age of 65, however, age discrimination becomes the norm, regardless of gender.
Generalizations Can be Dangerous and Result in Age Discrimination
When evaluating résumés, employers or hiring managers typically create mental models of individuals that they've never met according to a skeletal and general set of demographic information and qualifications. In most cases, employers do this as a shortcut to save time on the hiring process. However, this practice of generalizing applicants could come across as age discrimination.
For instance, in the case of gender and age, employers might assume that women in their 40s are more likely to have younger kids, which could make their work schedule less available and unpredictable. Likewise, in the case of age, in general, employers might buy into the stereotype that older individuals are more inflexible, technologically challenged, and less physically fit and able. But these stereotypes are, in reality, inaccurate and unfair.
What Responsible Employers Can Do
To ensure that your business complies with the ADEA rules, consider the following:
Never ask applicants for their birthdate or age.
Don't include age specifications, restrictions, or preferences in your job posts, and ensure that your posts don't give readers the impression that you prefer applicants from a specific age group.
Refrain from assigning menial or overly basic tasks to older employees.
Make sure that employee benefits are equal (whenever applicable) among all age groups.
Remove retirement age requirements unless your business is exempt based on ADEA rules and you're certain that you can justify a set retirement age.
Routinely review your employment policies and practices regarding hiring, benefits and compensation, promotions, retirement, and layoffs to confirm that they're not negatively and disproportionately impacting your older employers.
If some of your policies or practices are negatively affecting your older workers, determine whether there are practical reasons besides age to justify those policies.
Consult a California Employment Attorney Today
Job satisfaction and equality at work go hand in hand. Eliminating age discrimination can help you attract, retain, and motivate productive employees, as well as ensure that all of your employees can hone and practice their skills whatever their age. Consult with a California employment lawyer if you're unsure about the impacts of your employment practices and policies. To schedule your consultation with an employment attorney in Mountain View, call the Kalia Law, P.C. at 650-701-7617 or contact us through our online contact form.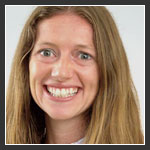 - Claire Kalia