A recently passed law directs Cal/OSHA to establish an advisory committee to recommend state policies designed to provide health and safety guidance for employers and employees in the domestic worker industry. A domestic worker in California provides services related to the care of people in the home or maintains private households or premises. They include
Nannies
Babysitters and other childcare providers
Caregivers
Personal attendants
Housekeepers, cleaners, butlers, maids, valets
Pilots of private airplanes
Pool maintenance persons
Cooks
Other household workers
Domestic Workers Generally Employees
Many people have long considered their domestic workers as independent contractors rather than as employees. This issue includes those who care for children and maids. California, which has generally been more hospital than most states to the concept of independent contractors, are presumed to be employees. The following factors go into making this determination:
The employer controls how the worker does the job
Employer provides the tools to do the job
The worker has been with the employer for an extended period of time
The employer pays worker by the day or week, rather than by the task
The worker does not work for any other employers
The more of these factors that apply to a given worker, the more likely that worker will be classified as an employee rather than an independent contractor. California continues to work to eliminate the independent contractor category in California.
Overtime for Domestic Workers
The first question for overtime issues is whether your domestic worker is a personal attendant instead of any other type of domestic worker. Assuming you have classified your domestic workers as employees, you must then deal with, among other things, the issue of overtime. Stricter than federal overtime rules, California requires that employers pay hourly non-exempt employees daily overtime (time and a half or double time) based on daily or weekly work.
Who Is a Personal Attendant
California divides domestic duties into caregiving and personal attendant duties versus non-caregiving and non-personal attendant duties.
Caregiving/Personal Attendant
Feeding, dressing, or bathing client
Toileting
Direct supervision of the client
Eighty percent or more of total work time spent in caregiving activities
Non-Caregiving/Non-Personal Attendant
Housecleaning and launder
Cooking
Making bed
Workers who spend more than 20% of total work time on non-caregiving/non-personal attendant work is not a personal attendant.
O.T. Payments for Classes of Workers
Personal Attendants
Personal attendants are entitled to time-and-a-half for any hours over nine per day or 45 per week, depending on whether the workers work directly for the family or through an agency. There is generally no requirement for double time.
Non-Personal Attendants
Other domestic workers receive O.T. based on whether they live with the family or not. Those who do live in are entitled to time and a half for hours over eight in a day or forty in a week. They are also entitled to O.T. for the first eight hours worked on the seventh consecutive day of the week. Non-personal attendants are entitled to double time for hours over twelve in a day and over eight on the seventh consecutive day of the week.
Live-in workers get O.T. for hours over nine in a day; the first nine hours on the sixth and seventh consecutive days of the week; and double time for any hours over nine worked on the sixth and seventh consecutive days of the week.
Meal Breaks
Personal attendants are not entitled to meal periods or rest breaks. All other domestic workers are entitled to the same meal and rest periods as any other California worker.
Sick Pay
Domestic workers are entitled to paid sick leave like any other employee under state law. In addition, many cities like Los Angeles, San Francisco, and Oakland have stricter sick leave laws that may apply.
Contact a Mountain View Employment Law Attorney Today
If you are a new employer of domestic workers or are facing a potential problem, contact Kalia Law P.C., a skilled and experienced employment law firm. We can help you determine the laws applicable to your situation and provide an evaluation of any potential problems you may be facing.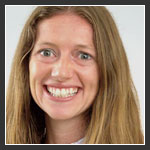 - Claire Kalia