California continues to stress vaccination as a major factor in controlling COVID-19. Currently, as revised on December 22, 2021, and effective February 1, 2022, the state requires that those who work in certain types of locations must prove that they are fully vaccinated. These workers include those in:
Healthcare facilities
In-home caregivers
Homeless shelters
Adult and senior care facilities
Correctional facilities and detention center
Exceptions can only be made for those with a qualified medical reason, demonstrated by a signed health care professional's statement or a conflicting religious belief. Workers who are not vaccinated must get tested regularly and wear masks.
Important Terms
Health care facilities include:
General Acute and Intermediate Care Hospitals
Skilled Nursing Facilities (including Subacute Facilities)
Acute Psychiatric Hospitals
Adult and Pediatric Day Health and Respite Care Centers
Program of All-Inclusive Care for the Elderly (PACE) and PACE Centers
Ambulatory Surgery Centers
Clinics & Doctor Offices (including behavioral health, surgical)
Congregate Living Health Facilities
Dialysis Centers
Hospice Facilities
Residential Substance Use Treatment and Mental Health Treatment Facilities
Chemical Dependency Recovery Hospitals
A worker is any paid or unpaid individual who works in indoor settings where:
Care is provided to patients, or
Patients have access for any purpose.
This includes workers serving in health care or other health care settings who have the potential for direct or indirect exposure to affected patients. Workers include, but are not limited to, nurses, nursing assistants, physicians, medical technicians, therapists, phlebotomists, pharmacists, medical and nursing students and trainees, contractual staff not employed by the health care facility, and persons not directly involved in patient care, but who are at risk of being exposed to infectious agents that can be transmitted in the health care setting (e.g., clerical, dietary, environmental services, laundry, security, engineering, and facilities management, administrative, billing, and volunteer personnel).
Updated Requirements
All booster-eligible workers must obtain boosters – absent a religious or medical exemption. Consistent with privacy mandates, employers must maintain records of all worker vaccinations. Workers must meet the vaccination requirement absent a religious belief or qualifying medical reason, certified in writing by a medical professional.
Workers who do meet the exemption requirements must test for COVID-19 at least twice per week n acute health care and long-term care settings and at least weekly for such workers in other health care settings. Testing was required to begin on December 27, 2021. CDPH also strongly recommends that all workers in skilled nursing facilities – even if fully vaccinated and boosted – undergo testing at least twice a week. Unvaccinated workers in such facilities must also wear a surgical mask or higher-level respirator approved by NIOSH, such as an N-95 filtering facepiece respirator at all times in the facility.
The state recommends that facilities subject to the December 22, 2021 order provide:
Onsite vaccinations
Access to nearby vaccinations
Paid time to get vaccinations
Education and outreach on vaccinations, including

Access to health care professionals and counselors who can answer questions about vaccinations and provide culturally aware advice
Access to online resources providing up to date information on COVID-19
Full compliance with the December 22, 2021 revisions is required by February 1, 2022.
Contact A Mountain View Employment Law Attorney Today
If you have questions or need assistance with implementing the December amendments, contact us today or call 650-701-7617. Kalia Law P.C. can help you draft and implement policies and procedures to assist with ensuring compliance by all of your workers.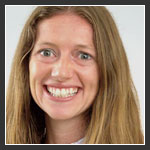 - Claire Kalia