Regardless of the size of a business, an employee handbook can always be a valuable resource for employers because a well-composed handbook can be incredibly informational for employees. An employee handbook not only creates employee policies but can also offer employers valuable legal protections in certain instances.
For example, Duong v. Benihana National Corporation, No. 21-1088 (3d Cir. 2022) was a case in which a chef was terminated after he and another employee got into a fight at work, but he sued Benihana for wrongful termination and claimed the true reason he was fired was a series of complaints he had made about uncleanliness and sexual harassment. The District Court held that Duong violated the company's workplace violence policy and ruled for Benihana on summary judgment, with the Third Circuit United States Court of Appeals agreeing that there was no genuine dispute that retaliation was not a determinative factor in Duong's termination.
When you are considering what needs to be included in your employee handbook, you can start with the following categories:
Introduction — You want to begin by welcoming your new employees, but also making it clear that the handbook does not constitute an employment contract. There should be language indicating when employees are at will, meaning either party in the relationship can terminate it at any time for no reason.
Workplace Commitments — In this section, an employer will want to outline their commitment to being an equal employment opportunity employer. There should also be prohibitions on discrimination or harassment.
Company Policies — If your workplace will have a dress code, it should be outlined here. Additional provisions could include the use of social media on company time, use of company property, and prohibitions on drug or alcohol use in the workplace.
Employment Classification — Clarify the definitions of your employees in this section, including exempt and nonexempt employees as well as defining regular and temporary full-time and part-time.
Attendance — In this section, an employer should state business hours people are expected to work. There can also be notes about penalties for tardiness.
Leave Policies — When an employer offers leave, vacation, or other kinds of time off, it should be noted here. Employers will want to be certain they are complying with state and federal law.
Evaluation — Provide expectations for employees and the goals they are expected to reach. Employers may explain how performances will be evaluated and what the expectations will be.
Discipline — When employers have to discipline employees, this section should explain how discipline will work. Establish the grounds for disciplinary action as well as explaining all possible outcomes, including verbal or written warnings, probation, suspension, demotion, or discharge.
Health and Safety — Use this section to explain what employees can do in emergencies and what safety procedures are in place.
Benefits — Employers will want to describe all of the benefits employees are entitled to, from health insurance to retirement plans to other perks.
Termination — Most employers will want to request that all employees provide two weeks notice when they plan to quit. This section can cover additional procedures, possible relating to the return of company property.
Acknowledgment — The end of the handbook is usually a statement from an employee stating that they have received, read, and understand the handbook.
Contact Our Mountain View Startup & Small Business Attorney
If you are in the midst of trying to create an employee handbook for your business, make sure to get legal help creating one that satisfies all of the state and federal laws. Kalia Law P.C. understands how important these kinds of issues can be to employers all over California and works to help people resolve their issues.
Our firm knows that writing material for handbooks can be tricky, but we also understand the most effective ways of communicating messages. You can call (650) 701-7617 or contact us online to receive a free consultation with our Mountain View startup & small business attorney.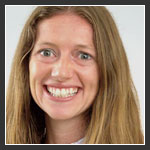 - Claire Kalia