The California Privacy Rights Act (CPRA) of 2020 or Proposition 24 was a California ballot proposition that was approved by 56 percent of state voters on November 3, 2020, and became effective on January 1, 2023. The measure applies to personal data collected on or after January 1, 2022.
The CPRA expanded upon the existing California Consumer Privacy Act (CCPA) of 2018 that took effect on January 1, 2020. Both the CPRA and CCPA have profound impacts on businesses all over California.
Slovak software company ESET found that a poll of 625 business owners and company executives showed 44.2 percent of respondents had not heard of the CCPA, 11.8 percent did not know if the law applied to their business, and 50.4 percent said they did not modify their behavior or processes to bring their businesses into compliance with General Data Protection Regulation. There were also 34 percent of owners and company executives who said they did not know how they would need to change their data processes, 22 percent said they did not care, and 35.3 percent said nothing would need to be changed.
The idea behind these laws is that companies all over California will now have to implement new policies and procedures that help ensure people's personal information can be protected. The CPRA website states that key components of the CPRA include:
Consumers will be able to obtain and delete their own personal information
Consumers can prevent the sale of their information
Guardian or teen permission will be required before the sale of any children's information
A consumer's information can only be used for a stated purpose
A consumer's information can only be retained as long as a business has stated publicly
Businesses should not collect more consumer information than is necessary
Onward transferees are required to offer the same level of protection
There is a requirement for reasonable and appropriate security to protect personal information
Businesses must be able to tell businesses they have sold personal information to, or shared it with, to delete that information if a deletion request is received
Consumers have the right to correct personal information with businesses
Triples fines for violations involving children's information
Stops the use of sensitive personal information
Gives people the right to see all of their personal information and not just the past 12 months
No tracking is allowed within 250 acres
People have the right to object to automated decision-making and learn meaningful information about the logic involved
Removal of the 30-day right to cure violation
Gives the right to opt out of cross-context behavioral advertising
Establishes a data protection agency with guaranteed funding that is two times bigger than current enforcement and removes exclusive enforcement by the attorney general
Establishes annual cybersecurity audits and risk assessments for high-risk data processors
A Chief Privacy Auditor shall audit businesses for compliance with the CPRA
The CRPA prevents the law from being weakened in the legislature because any amendments have to be in furtherance of consumer privacy
Companies of all sizes in California will need to adjust in their handling of employee personal information to ensure compliance with the new state laws. A business will want to evaluate its information security posture, determine how it is processing personal data, honor all requests relating to access, and also determine all other rights or requirements applicable to a company.
Contact Our Mountain View Startup & Small Business Attorney
If you are running a business in California and have concerns about how the CCPA and CPRA could impact your company, do not wait to get legal help so you can get answers to all of your questions. Kalia Law P.C. understands all of the steps that companies must take to protect themselves and we can help you ensure that you are taking all of the necessary precautions.
Our firm handles a wide range of business law concerns for clients all over California. You can call (650) 701-7617 or contact us online to schedule a free consultation with our Mountain View startup & small business attorney.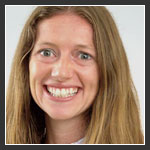 - Claire Kalia