Business owners in California already have enough to worry about with the daily dealings of their companies, so the last thing any person will want to be dealing with in their workplace is any kind of lawsuit. Businesses are common targets for many kinds of lawsuits, including breach of contract, breach of fiduciary duty, intellectual property infringement or theft, personal injury cases such as products liability cases involving defective products, premises liability for people injured on company property, employment law issues relating to workers' compensation, wrongful termination, workplace harassment, or discriminatory employment practices, and accidents involving company cars or trucks.
The people filing lawsuits can also vary, with customers, employees, shareholders, business partners, or other companies all possibly being the ones who file lawsuits. While policies and procedures in an employee handbook may be helpful, there is little doubt that the most effective defense against lawsuits for companies is some kind of business insurance, and it is just a matter of determining which kind of insurance will best suit your needs.
General Liability Insurance
A general liability insurance policy is also better known as just business liability insurance, and it protects companies from claims resulting from normal business operations. General liability insurance policy can cover bodily injuries, medical payments, advertising injuries, property damage, and defense costs.
Professional Liability Insurance
Professional liability insurance covers a company if it makes a mistake in the professional services given to a customer or client. It is also known as errors and omissions insurance (E&O), and clients or customers who believe a mistake in your professional services caused a financial loss can sue you.
Workers' Compensation Insurance
California employers are required by state law to have workers' compensation insurance, even when they have only one employee. Workers' comp insurance provides partial income replacement while an employee is unable to work and can also help cover the cost of medical treatment, physical rehabilitation, vocational rehabilitation, other types of ongoing care, and funeral expenses in the event of a death.
Commercial Automobile Insurance
When a company has its own vehicles it will be using for work purposes, then a commercial auto insurance policy can help cover the costs of any injuries resulting from possible accidents.
Business Liability Insurance
Business liability insurance may help cover the cost of injury and property damage claims against a company, and can also help pay for medical care, repairing or replacing damaged property, and legal fees for covered claims. A liability policy could also cover costs related to errors or misstatements in advertising and additional coverage may cover specific risks, such as product failure or data breaches.
Public Liability Insurance
Public liability insurance is a somewhat outdated term for general liability insurance that covers costs of claims made by the public for accidents that occur in connection with a business. This business insurance covers claims by the general public for medical expenses and other costs resulting from injuries, death, or property damage involving a business, and the general public will include customers, visitors, and delivery personnel. Public liability insurance is also known as premises liability insurance and covers third-party accidents specifically on business property.
Contact Our Mountain View Startup & Small Business Attorney
Are you struggling to figure out insurance needs for your company? You will want to retain legal counsel for help determining which options best suit your needs, and Kalia Law P.C. will be able to help you understand all of your options.
Our firm knows how complicated insurance requirements can be for many businesses in California, and we work closely with people to help them understand all of their options. Call (650) 701-7617 or contact us online to set up a free consultation with our Mountain View startup & small business attorney.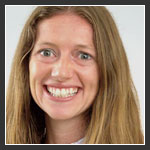 - Claire Kalia