California is a franchise registration state, so a person must register their Franchise Disclosure Document (FDD) with the California Department of Financial Protection and Innovation (DFPI) before offering or selling their franchise. California charges initial franchise registrants a $675 fee, and registrations must be renewed annually for a $450 fee, with the prior year's registration expiring 110 days after the end of the franchisor's fiscal year.
Franchises subject to the California Franchise Investment Law must register in the state before selling franchises. Franchises will be subject to the law when an offer to sell a franchise is made or accepted, or when a franchisee is domiciled in California and the business will be operated in the state.
Registering a Franchise
Franchise registration in California can be done by mail or online through the DFPI's DOCQNET Portal. People can also use NASAA's Electronic Filing Depository, but there is an additional fee.
The initial registration will require a franchisor to submit all of the following required documents:
A cover letter providing information about a franchisor, including their fiscal year-end date
A franchisor's FDD, including the California State Addendum
A Franchise Registration Application Facing Page
A Uniform Consent to Service of Process
A Customer Authorization of Disclosure of Financial Records
Sales Agent Disclosure Forms
Audited financial statements
An Internet Ad Exemption Notice
A Supplemental Information Page
A Guarantee of Performance, when necessary
Registration fee of $675
An application will undergo a review by an attorney of the state, and many examiners reply to applications with comments on provisions of the FDD that require changes or clarification. People must respond to such comments to receive registration.
People must renew their franchise registrations annually in California, and they must do it within 110 days of the end of their fiscal year. After reviewing financial statements contained in an FDD, a state examiner could require a person to agree to one of the following financial assurance requirements if they determine the person does not have sufficient capital:
deferring an initial franchise fee until the franchisee has opened for business;
escrowing the initial franchise fees; or
posting a bond.
Registration Exemptions
California certainly requires a lot of information as it relates to registration, but the state does provide certain exemptions for people needing to register. The scope of exemptions is often very narrow, and many franchise sales will still require registration.
Factors that could qualify a person for exemption include out-of-state franchise sales, the net worth of a franchisee, and fractional franchises in which a new franchise acts is more of an "add on" than a new franchise. A franchisor cannot make any negotiated changes to a California franchise agreement unless they comply with additional notice obligations to the franchisor's prospective California franchisees.
Contact Our Mountain View Startup & Small Business Attorney
If you need help navigating the complex franchise requirements in California, make sure you have legal help. Kalia Law P.C. understands everything that is necessary in these cases and helps clients collect all of the relevant documents while making sure everything can go as smoothly as possible.
Our firm regularly helps people start companies, grow the companies, and protect their companies. You can call (650) 701-7617 or contact our Mountain View startup & small business attorney online to receive a free consultation.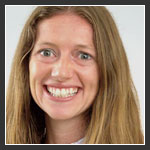 - Claire Kalia