Claire Kalia was recently a guest on the Wisdom Nuggets podcast, which shares stories and ideas of financial success from leaders and pioneers in various fields. The podcast is hosted by Anithah Pillai, a registered representative with a registered investment advisor, LPL Financial.
In the podcast, Claire discusses how she got into law, going to University of California, Los Angeles (UCLA) law school and then working in the executive compensation and equity division of Orrick, which she described as being a large international law firm. She said she learned a lot about corporate law, compensation, and business in general.
It was during this time that Claire said she realized she wanted to help the Davids more than the Goliaths. It was around 2010 that Claire spun off and founded her own firm, Kalia Law P.C.
She said her practice now focuses on three main areas: Startups, small to midsize businesses, and individuals such as professionals and executives. Claire said how her previous role involved hourly billing that created a conflict because lawyers would want to put in as many hours as possible while clients preferred fewer, so she now charges a flat fee.
When Pillai asked about key legal considerations of starting a business, Claire spoke about how it can depend on the type of business a person will be engaged in. A service business will have different considerations than one selling products.
Claire said the first thing people need to do is to get their team together to determine how responsibilities will be allocated. Businesses then need to determine which type of entity they want to be, with S corporations, C corporations, and limited liability companies (LLCs).
Claire stressed that it was important for people to create entities in these cases to protect intellectual property (IP), protect creations, and define ownership. Claire said the foundational elements of any new business are to determine who is going to be in the business, how the business is going to be run, and what entity the business will be.
Pillai then brought up legal documents necessary to starting a business and asked what needs to be in those documents. Claire said different types of entities require different documents.
Corporations need bylaws and proper documentation to set up a board of directors and issue shares. An LLC, on the other hand, will have an operating agreement or articles of organization.
Claire then got into client documents such as master service agreements with a statement of work or client agreements. When companies are hiring employees, there usually needs to be an employment document.
She also spoke about the need for confidentiality agreements, non-disclosure agreements, and assignment agreements. Claire noted that most businesses will have websites and privacy laws have become very strict, so companies need to focus on terms of service and privacy policy.
Claire said she is frequently asked how business owners can protect themselves from liability and lawsuits. She spoke to the inherent risks involved in certain kinds of businesses and the nature of some companies will ultimately determine their liability risks, although the truth remains that anybody could potentially sue a business owner at any time.
Claire spoke to how some family businesses are entered into with 50-50 sharing agreements, which makes litigation more likely. She said certain dynamics, like a three-member board, could help avoid possibly having to go to court to resolve disputes.
Claire stressed speaking to experts in business law, preferably someone familiar with the nature of your business. She said she often speaks to people who jump into business without first consulting anybody and then find themselves wondering what to do.
Pillai then asked how the type of entity could affect liability in these cases. Claire said sole proprietorships are the easiest way to do business but also offer the least protection, as a person operating a business and the business itself will be one and the same.
An LLC or a corporation, however, will protect a person's personal assets that are otherwise exposed with sole proprietorships. Claire said LLCs are the easiest to form and can be very flexible.
Pillai also brought up how small businesses learn to grow when they reach an "inflection point." Claire said many small businesses either start making money or fold, but focused her answer largely on startups.
Claire discussed much more with Pillai and you can listen to the entire podcast to hear the full conversation. Kalia Law P.C. helps people get businesses started, grow businesses, and protect companies, and you can call (650) 701-7617 or contact us online to schedule an initial consultation.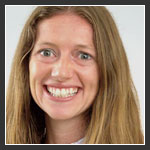 - Claire Kalia