The California Office of the Small Business Advocate publishes information about the importance of compliance for companies in the state relating to regulations, permits, and licenses. In the business world, the term compliance usually refers to companies meeting their legal obligations, usually to protect the health, safety and welfare of other people such as obtaining a local business license and paying taxes.
The importance of compliance will become more evident as issues become more complex as a business grows and responsibilities expand regarding workers, hiring, firing, discrimination, harassment, safety, wages, payroll, and benefits. The way a business makes and sells products or services could be the responsibility of a government agency, and people will want to be sure to work with a small business lawyer to ensure they are complying with all relevant regulations.
Benefits of Compliance
The most obvious consequence of failure to comply are fines, other penalties, work stoppages, lawsuits, or complete shutdowns of businesses. If a small business fails to meet certain compliance requirements, it could result in a warning with a chance to correct the error, but there could also be very costly sanctions in other cases.
Failing to meet legal obligations could also help another party strengthen their case against a small business. For this reason, a small business will want to have a compliance expert who can ensure the company understands all of its legal obligations and how to comply with them.
Several business regulations are designed to help companies more than harm them. The idea of rules relating to discrimination or harassment are to create a stronger working environment for employees and lead to better productivity.
Certain safety or security rules are designed to help prevent possible injuries or emergencies that could hurt a small business' profits. By doing the minimum necessary to satisfy legal obligations, small business owners should also be sure to review the business practices recommended by the United States Occupational Safety and Health Administration (OSHA) and United States Equal Employment Opportunity Commission (EEOC) to learn even more ways to strengthen and safeguard business operations.
Another benefit to compliance will be the ability to boast about these benefits on a company website or in marketing materials. This can mean that job advertisements could include the fact that a small business is an equal opportunity employer.
Small businesses can stress their commitment to the physical safety and mental health of employees by referencing key policies and benefits. Another major benefit of these practices will be greater levels of employee retention.
When employees believe they work in a fair, professional, and safe work environment, they will be much more likely to remain working for the company. Even when an employer does not personally harass or discriminate against their employees, failure to take steps to ensure none of the employees do can lead to a loss of workers.
Small businesses will want to include policies and procedures in an employee handbook that are virtually identical to all legal compliance obligations. Policies will only be strong when they are enforced, so policies should specify procedures for dealing with infractions, like reprimands, additional training, or termination and managers or supervisors knowing how to properly handle any complaints.
Speak with an Experienced Mountain View Small Business Attorney
Do you have concerns about whether your small business is in compliance with all state regulations? Kalia Law P.C. can help you make sure that your company is abiding by all state, federal, and local laws.
Our firm maintains a strong commitment to helping small businesses all over California. Call (650) 701-7617 or contact us online to schedule an initial appointment.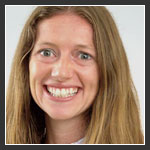 - Claire Kalia