The Intellectual Property Advisory Group for the California Department of
General Services notes that the phrase intellectual property (IP) refers to creations of the mind, such as ideas, inventions, or processes protectable under copyright, patent, trademark, or trade secrets law. The most common examples of IP include books, designs, discoveries, logos, software, and even words, symbols, or phrases.
Virtually every business has some kind of IP and it ultimately defines them and helps distinguish them from their competitors, so small businesses must protect their trade secrets, symbols, ideas, and creations through IP laws. Claire Kalia is an experienced small business lawyer who understands the importance of IP and brand protection.
Conducting an IP Audit
A small business needs to understand what IP it owns first. The business owner should make sure to get a complete understanding of all IP assets it possesses.
Conducting an IP audit not only helps business owners identify their IP assets but can also help provide information about the possible value as well as any vulnerabilities. Conducting an IP audit begins by compiling a list of all IP assets a company currently owns, like trademarks, copyrights, and patents, and a small business lawyer with IP experience will be able to help them identify their IP assets.
Protect the Company's IP
Certain kinds of IP rights will be automatic while many others will have to be registered. While a business owner will have a copyright as soon as an original work of authorship is created, they do not own any patent rights until they have registered a patent with the United States Patent and Trademark Office (USPTO).
This means that there are certain things a small business owner will need to do to protect and develop their IP rights. To maximize commercial opportunities and ensure maximum protection for IP, a company should register all trademarks, file for patents when necessary, register copyrights, and protect their trade secrets or other proprietary information through confidentiality agreements.
Craft IP Licensing and IP Transfer Agreements
IP licensing and transfer agreements will be useful for monetizing IP assets and preventing any unauthorized use. A licensing agreement will allow a company to grant permission to others to use IP assets in exchange for payment or other kinds of financial consideration.
Address Violations of IP Rights
Small businesses must also be proactive about protecting IP against any unauthorized use. If a company believes that another party has violated its copyright, trademark, patent, or trade secret, it will be important for the business to respond appropriately.
Many IP violations can often be resolved outside of litigation. You will want to work with a California small business lawyer who can assist in finding the most cost-effective and efficient solution.
Speak with an Experienced Mountain View Small Business Attorney
Kalia Law P.C. understands the unique needs of each small business and can help companies statewide get the protection they need for their IP. We will be able to help you determine all of the documents you need and then prepare custom agreements and contracts.
Our firm has helped all kinds of businesses, ranging from restaurants to tech startups to healthcare professionals to real estate agents and more. Call (650) 701-7617 or contact us online to set up an initial appointment.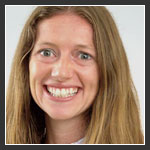 - Claire Kalia