The California Consumer Privacy Act (CCPA) was signed into law on June 28, 2018, and went into effect on January 1, 2020. The CCPA gives California consumers more control over their personal data, including the right to know what data is being collected about them, to opt out of the sale of their data, and to delete their data.
The CCPA applies to businesses meeting certain criteria, including businesses that:
Sell to California residents and generate more than $25 million in annual revenue
Receive or share the personal information of more than 50,000 Californians
Derive at least half of their annual revenue from the sale of the personal information of California residents
If you are a business that meets these criteria, you will need to comply with the CCPA by:
Providing California consumers with a way to request a copy of their personal data
Giving California consumers the right to opt out of the sale of their personal data
Deleting the personal data of California consumers upon request
Failure to comply with the CCPA could result in fines of up to $7,500 per violation. Here are some additional details about the CCPA:
Businesses are required to provide California consumers with a clear and concise way to exercise their rights under the CCPA. This can be done through a website form, a toll-free number, or another method.
Businesses are not required to delete the personal data of California consumers if the data is necessary for the business to provide its services or products.
Businesses are not required to delete the personal data of California consumers if the data is necessary to comply with a legal obligation.
The CCPA is a major piece of legislation that gives California consumers more control over their personal data. Businesses that meet the CCPA's criteria should start preparing to comply with the law as soon as possible.
Understanding E-Commerce Laws
E-commerce is a somewhat new branch when it comes to retail, but it is quickly becoming a major force in the global economy. As with any other type of business, e-commerce businesses must comply several different laws and regulations.
In addition to the general corporate laws and local and international laws that apply to all businesses, e-commerce businesses also need to comply with digital-specific provisions around web accessibility, data privacy, and electronic payment processing.
Web accessibility relates to the practice of designing websites and web applications so that they can be used by people with disabilities. This includes providing features such as text-to-speech and screen readers, as well as making sure that all content is accessible through keyboard navigation.
Data privacy is the protection of personal information that is collected online. E-commerce businesses need to be careful about how they collect, use, and store personal information about their customers. They also need to provide customers with clear and concise information about their privacy practices.
Electronic payment processing is the process of accepting and processing payments online. E-commerce businesses need to use a payment processor that is PCI compliant, which means that it has implemented security measures to protect customer credit card data.
By complying with these laws and regulations, e-commerce businesses can help to ensure that they are operating in a safe and ethical manner. They can also help to protect their customers' privacy and security.
Businesses must do all of the following:
Taxes — Understand the tax laws in your county or state, register your business for taxes, collect and remit sales taxes, and file all tax returns on time.
Payment gateways — Choose a payment gateway that is PCI compliant, set up your payment gateway account, and configure your payment gateway to accept payments from your customers.
Trademarks, patents and copyrights — Register your trademarks and copyrights, protect your intellectual property, and notify infringers of your intellectual property rights.
Shipping restrictions — Understand the shipping restrictions in your county or state, set up shipping policies for your online store, and calculate shipping costs for your customers.
Inventory — Track your inventory levels, restock your inventory as needed, and manage your inventory costs.
Age restrictions — Understand the age restrictions for selling certain products or services, and verify the age of your customers before selling them age-restricted products or services.
Business insurance — Get the right type of business insurance for your needs, understand your insurance coverage, and file insurance claims promptly.
Licenses and permits — Find out which types of licenses and permits you will need to operate a business, apply for the necessary licenses and permits, and keep your licenses and permits up to date.
PCI compliance — Understand the PCI Data Security Standard (PCI DSS), implement the PCI DSS requirements, and maintain PCI compliance.
Customer privacy — Collect only the personal information that you need to operate your business, use personal information only for the purposes for which it was collected, and protect personal information from unauthorized access, use, or disclosure.
Speak with an Experienced Mountain View Small Business Attorney
E-commerce attorneys who are well-versed in drafting and negotiating a wide range of e-commerce agreements can provide legal and business advice to clients on a wide variety of services, from software as a service (SaaS) and many other hosted services and digital marketing to certain software and website development. Kalia Law P.C. has experience collaborating effectively with clients and third parties with whom the firm's clients do business to ensure that the complex agreements that govern these relationships protect the interests of its clients.
Our firm can assist with both drafting and negotiating e-commerce agreements, including contracts for the sale of goods and services, licensing agreements, and data processing agreements, advising on e-commerce laws and regulations, including compliance with the CCPA, the General Data Protection Regulation (GDPR), as well as all other relevant laws, while resolving e-commerce disputes, including mediation, arbitration, and litigation. You can call (650) 701-7617 or contact us online to receive an initial appointment.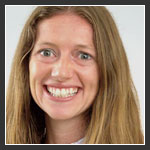 - Claire Kalia