When you are starting a small business, your to-do list often seems endless. Since many small business owners have limited knowledge of the law, legal issues facing your business may seem daunting. Furthermore, if you are starting a business, you are likely focused on your two most valuable resources, which are money and time. Spending precious time or limited funds to make legal decisions may not be a top priority. However, there are numerous legal issues regarding even the smallest of startups, and consulting with an experienced small business attorney is crucial to the success of your business.
One legal issue that often gets ignored by small business owners is intellectual property, or IP. IP is extremely important for protecting brands, ideas, products, and much more. However, there are several myths regarding IP issues for startups.
1. My business is too small to need protection for my intellectual property rights.
Many small business owners have exceptional products, which sometimes may attract almost immediate attention from other companies in that particular field. Other companies may try to piggy back on your success by trying to resemble or even closely imitate your brand, packaging, or your product itself. If you discover another company is trying to infringe on your product territory, and you do not have the proper trademarks secured or other IP protections in place, you will have little leverage to protect your product and brand, and the entire basis for your business may be threatened or copied. Learn more about the various protections for your IP (trademarks, patents, and copyrights) here.
2. Once I have a patent, no one else will ever try to copy my product.
A patent gives you the right to prevent others from producing the idea or thing your patent covers. However, even if you have patented your brilliant idea, there is no guarantee that other companies will not still try to do so. Often, bigger corporations will try to take advantage of small startups because they believe the small business owners will not have the proper protections or resources to fight them. If you have taken all of the necessary legal precautions and have a competent small business attorney representing you, you do stand a chance of challenging even the biggest corporations. If you win, the corporation will have to pay you for the license to create your patented product.
3. A trademark completely protects my brand.
Trademarks may successfully protect your brand in many instances–for example, see this post about trademarking your business name. However, it is not unheard of for people or businesses to carefully monitor the activity on the U.S. Patent and Trademark website. Sometimes, when people notice that a new logo or business name is registered, they will rush to secure the associated URL before you do. Then, these people can often try to sell the URL to you for a lot more money than you would have originally paid.
There are many additional IP issues and questions you may face when starting or running your small business. It is crucial to consult with a small business attorney who is familiar with IP issues involved in a startup in order to secure and protect your brand and product. Do not hesitate to contact an experienced attorney at Kalia Law, P.C. for a consultation on your small business needs.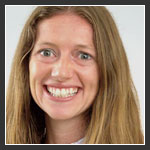 - Claire Kalia