A business's identity is among its most important assets. Fortunately, legal mechanisms exist that allow a business to be able to protect its name and other identifying characteristics from being misappropriated or used by others. A trademark is a recognizable logo, name, sign, set of words, or other identifier that distinguishes certain products or services as being from a particular provider. By registering your trademark with the federal government, you can ensure that you have exclusive rights to use it in the course of business, at least within a certain geographical area.
A trademark is separate from your business name. A business name is also known as a "doing business name," and is generally registered with a state government agency, such as the Secretary of State. If you have not formed an LLC or other type of business and are instead operating a sole proprietorship or partnership, you must register any fictitious name with the county clerk where you are doing business. Registering a business name does not provide you with any legal protections for your brand or give you the unrestricted right to use that name.
If you trademark your business name, you will register it with either the state of California or the United States Patent and Trademark Office (USPTO), depending on the scope of your trademark. For example, if you conduct a large portion of business in California, you may not require a nationwide trademark to adequately protect your brand. Registering a trademark on the state level is easier and cheaper than on the federal level. However, some companies may need a United States trademark to fully protect their business names, and an experienced intellectual property attorney can help you decide which trademark to pursue.
In order to register a trademark, you must first ensure that name, logo, brand, or other identifier is not currently trademarked, prohibiting use in your area. You may use the USPTO's Trademark Electronic Search System (TESS) to search the database of actively registered trademarks. If your trademark is available, you may complete an application to receive the trademark for your business name or brand. Prior to registering a trademark, you may still protect your business name by placing "TM" after it on any communications. Once your trademark registration is approved, you will be able to follow your business name with "R" instead.
Though anyone can attempt to trademark their business name on their own, many applications for trademarks are denied due to errors in the application process. For this reason, it is always wise to consult with an experienced business and intellectual property lawyer to ensure that your business name is fully protected.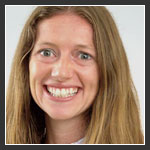 - Claire Kalia